KKR's Real Estate Select Trust (KREST) Is Not a Typical Nontraded REIT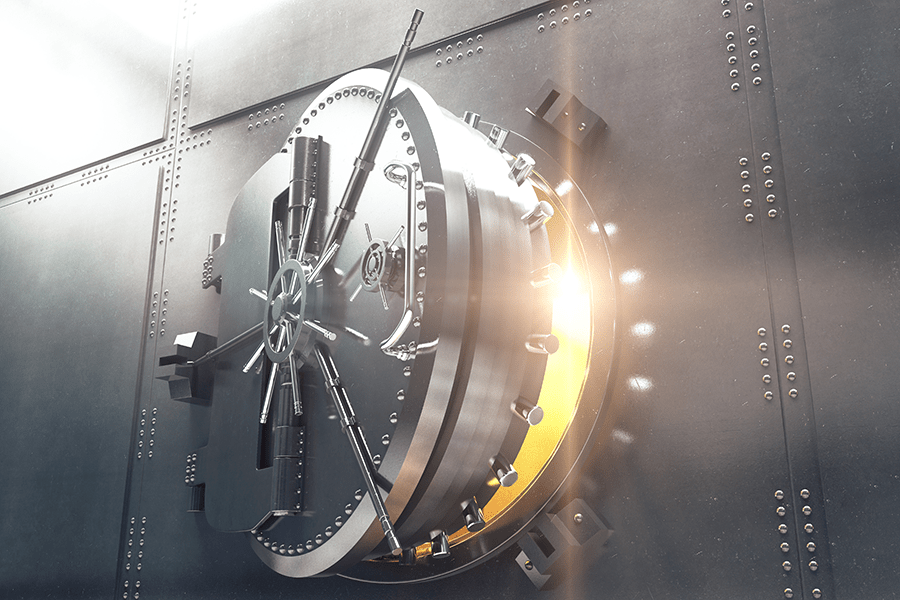 KKR's Real Estate Select Trust (KREST) Is Not a Typical Nontraded REIT
January 24, 2023 | James Sprow | Blue Vault
Recent news reports have referred to KKR's Real Estate Select Trust (KREST) as a "nontraded REIT." Blue Vault has been providing research on nontraded REITs since 2009, relying on quarterly filings by these REITs with the SEC for the data and analysis in our quarterly reports. The events that have placed a spotlight on KREST recently are the REIT's announcement that redemption requests from shareholders have exceeded its 5% of net asset value quarterly limits.
For example, a January 23 story stated: "KREST joins Blackstone Real Estate Income Trust (BREIT), the largest non-traded REIT by far, and Starwood Real Estate Income Trust (SREIT) in limiting withdrawals after quarterly and monthly redemption limits were breached."1
KKR Real Estate Select Trust is more specifically what Blue Vault refers to as a "Tender Offer Fund." On January 18, 2023, the REIT filed an amendment to a Tender Offer Statement originally filed on December 14, 2022. The offer was to purchase up to 2,604,482 of outstanding shares of common stock at a price equal to the net asset value per share as of January 13, 2023. When the offer expired on January 13, 2023, the fund had received 4,198,985 shares that were validly tendered and the fund accepted 2,604,462 shares for repurchase on a pro rata basis, at a price of $30.45 per share, the net asset value per share as of the valuation date.
The January 18 filing states:
"For the Fund's Q1 2023 tender offer period ending January 13, 2023, KREST received repurchase requests exceeding 5% of its aggregate NAV. KREST repurchased Common Stock equating to 5% of NAV for the quarter, or $79.3 million. Accordingly, redemption requests were fulfilled at a prorated amount equal to 62% of each shareholder's Q1 2023 tender request."
"Unfulfilled tender requests will not be carried over to the next quarter automatically. Investors will need to resubmit any unsatisfied portion of their Q1 2023 tender request for repurchase in the future."
Unlike Blackstone Real Estate Income Trust and Starwood Real Estate Income Trust, KKR Real Estate Select Trust does not file quarterly 10-Q financial statements with the SEC. Instead, the fund files semi-annual "Certified Shareholder Reports." The latest of these semi-annual financial reports was filed on August 29, 2022, covering the six months ending June 30, 2022. We anticipate that the next Certified Shareholder Report will be filed in early March 2023.
According to the latest report, "During the first half of 2022, the Fund achieved several milestones, including reaching $1 billion in net asset value ("NAV") in March 2022 within the first eight months of accepting third-party subscriptions, making it one of the fastest growing non-traded real estate investment trusts ("REIT") to date."
KREST had total assets as of June 30, 2022, of $1.34 billion. This compares to Blackstone REIT's total assets as of that date of $129.78 billion and Starwood REIT's total assets of $26.20 billion. KREST utilizes a different investment strategy than those other nontraded REITs with 25% of its portfolio in real estate credit. According to Billy Butcher, KREST's CEO, "Within KREST, we are balancing providing access to private real estate, which is an illiquid asset class, with the recognition and understanding that regular liquidity is an important feature for KREST shareholders."
KREST issued a Tender Offer Statement Amendment on October 2, 2022, detailing the results of the fund's offer to purchase up to 2,338,247 shares of its common stock for a price of $31.37 per share. When the offer expired on October 20, 2022, 625,430 shares had been validly tendered and were repurchased. This constituted just 26.7% of the offer, or roughly 1.3% of the fund's aggregate NAV, well below the 5.0% quarterly limit.
In the third quarter of 2022, Blackstone REIT repurchased 4.54% of the REIT's weighted average shares outstanding for the quarter. This was up from 4.39% of its weighted average shares outstanding in the 2nd quarter of 2022. Starwood REIT repurchased 2.91% of its weighted average shares outstanding in Q3 2022, up from just 0.93% in Q2 2022. In Q4 2022, both Blackstone REIT and Starwood REIT made headlines by limiting their repurchases to 5% of their respective aggregate NAVs. In both Q2 and Q3 2022, Blackstone REIT had the highest redemption ratios among all nontraded REITs. The average percentages repurchased according to Blue Vault's data for all nontraded REITs in Q3 2022 was 0.78% and the median percentage was just 0.31%.
Sources: SEC, Blue Vault, globest.com
1) Globest.com, 1/23/23