"Blue Vault's mission is to conduct and provide reliable and thorough nontraded REIT and BDC performance-based research. Our top priority is helping to keep you informed. Our commitment to you is transparency and education."
Blog
View All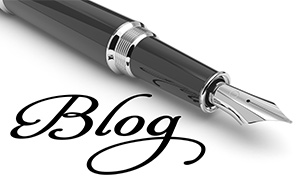 Essential Documents in the Due Diligence Process
Essential Documents in the Due Diligence Process September 23, 2016 | by Beth Glavosek and Alan Royalty | Blue Vault and Blue Vault Due Diligence In the world of investments, due diligence describes the duty of care and review to be exercised in connection with evaluating public offerings of securities.[1] With regard to alternative investments, …
Insights
View All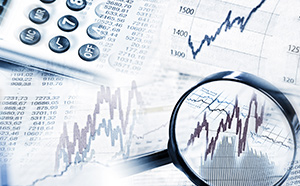 Doing Your Due Diligence
A third-party due diligence firm is an essential tool in helping a Broker Dealer evaluate a product sponsor as part of its due diligence on the sponsor's alternative investment offerings. As part of the process, the Broker Dealer obtains an investment research report produced by the third-party due diligence firm to aid their evaluation.
This Insight provides an in-depth look at the following:
- With regard to alternative investments, what is third-party due diligence?
- Who engages a third-party due diligence firm, an independent Broker Dealer or a product sponsor?
- Who is responsible for the reimbursement of bona fide due diligence fees and expenses in connection with a public offering of securities?
- How do Broker Dealers get started with the due diligence process of evaluating the offering, and what are the first steps?
- What documents, as applicable, should be requested and examined during due diligence for a product sponsor and for its sponsored alternative investment product?
- How do you know that a due diligence process has been successful?
- Perspectives on Effective Due Diligence
- Other Insights from Broker Dealer Due Diligence Professionals
- Items that Broker Dealers Would Like to See in a Due Diligence Report
This 90+ page report consolidates data from public sources into a user-friendly format.
In 2013, Blue Vault introduced the BDC Industry Review, which consolidates and analyzes data for nontraded BDCs.
From Inside the Vault...
What is the limit applied by most states in the U.S. to the amount of an investor's net worth that can be invested in any individual nontraded REIT program?
Blue Vault Announcements
The full 2nd Quarter 2016 Nontraded REIT Review has been posted to Blue Vault's website.
August 2016 Alternative Investment Monthly Sales Are In!
Q2 2016 Nontraded BDC and REIT Review Update
Four Additional 2nd Quarter 2016 Nontraded REIT Review Individual Pages Have Been Posted to Blue Vault's Website
24 NEW 2nd Quarter 2016 Nontraded REIT Review Individual Pages Have Been Posted to Blue Vault's Website