read Blue Vault's insights and analyses of the alts world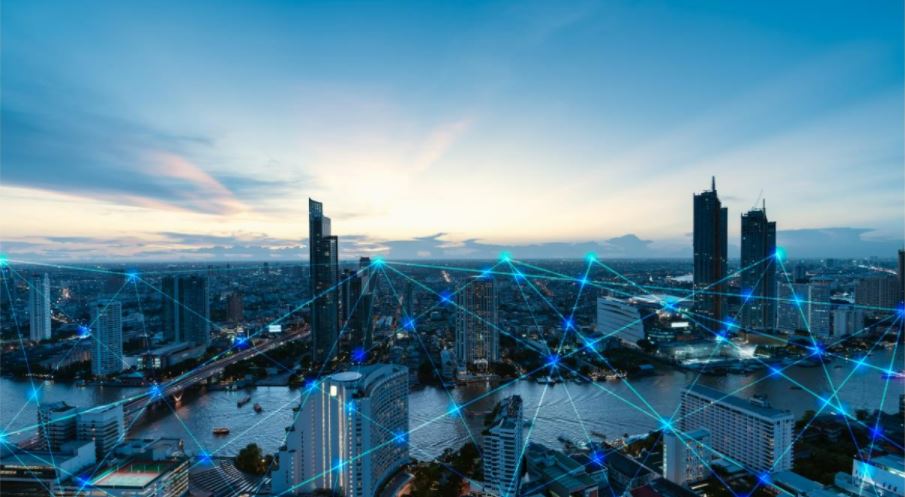 The median monthly total return for 16 continuously offered nontraded REIT programs ("NAV REITs") was 0.03% in August, compared to 0.21% in June. Eight of the 16 reported positive total returns. This is the second month since November 2022 that, as a group, the continuously offered nontraded REIT programs have reported a positive median return, albeit a very small one…
The history of alternative investments is a story of diversification, innovation, and adaptation to changing financial landscapes. Alternative investments refer to a broad category of assets that extend beyond conventional investments like stocks, bonds, and cash. "Alts" have garnered increased interest over the years as investors seek new ways to boost portfolio returns, reduce risk, and access fresh opportunities…
In an article we published on the Blue Vault website on September 6, 2023, we asked the question "What Happened to Ares Industrial REIT's NAVs." After looking at the possible relationship between Ares Industrial REIT's NAVs over the past two years and the monthly returns posted by NAREIT's listed REITs categorized as "Industrial" REITs, we concluded that the factors impacting listed REITs with similar investments in industrial assets couldn't be the cause for Ares Industrial REITs relatively lackluster trends in per share NAVs…
Beginning in the fourth quarter of 2022, common stock redemptions by several continuously offered nontraded REIT programs became a major news item for the nontraded REIT industry. Blackstone Real Estate Income Trust, as the largest of the active nontraded REITs with total assets of $138 billion as of June 30, 2023, garnered the most news coverage when common shareholders requests for common stock redemptions exceeded its monthly limit of 2% of NAV for November 2022…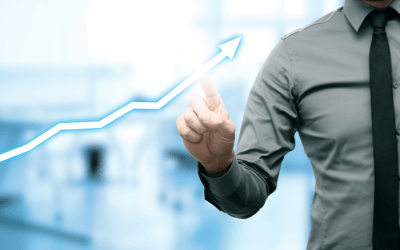 August 31, 2023 | James Sprow | Blue Vault Ares Industrial REIT was a leader among the continuously offered nontraded REITs in 2021 when measured by the change in its net...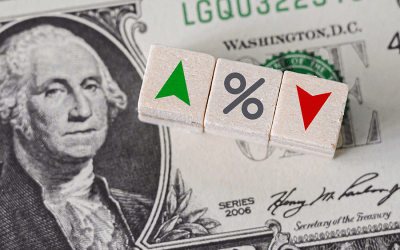 How Interest Rate Caps and Swaps Are Used by Non-Traded REITs  August 29, 2023 | James Sprow | Blue Vault Non-traded REITs utilize different types of financial contracts to...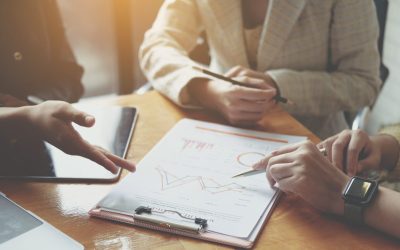 NAV REITs Report Positive Median Total Returns for July August 22, 2023 | James Sprow | Blue Vault  The median monthly total return for 16 continuously offered nontraded...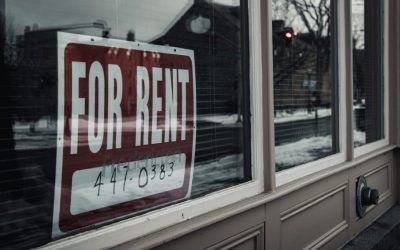 Converging Trends in Commercial Real Estate Markets Highlighted August 16, 2023 | James Sprow | Blue Vault A recent article by Peter Grant, who covers commercial real estate...
Judging by the number advertisements heard regularly promoting holding gold as a hedge against inflation and protection should the U.S. economy crash, one would conclude that Americans are turning to investments in gold bullion or equivalents in large numbers. The facts don't support that conclusion. As the chart below illustrates, spot gold prices (green line) have not outperformed the stock market as represented by the S&P 500 Index (blue line) over the past six months. Plus, listed stocks pay dividends which can make up a significant portion of total returns to shareholders…
An August 6 Wall Street Journal article asked the question: "Is There a Limit to Americans' Self-Storage Addiction?" And answered its questions with: "Billions of Dollars Say Nope."
"There are self-storage facilities around the world, but nowhere have they been more popular to rent and profitable to own than in the U.S., thanks to Americans' propensity to accumulate more stuff than they can squeeze into their homes."
As interest rates continue to rise, investors in Blackstone's business development company (BDC) and interval fund are seeing a similar spike in distribution payments, reflecting the asset manager's profit-generating prowess amid extended economic turbulence. On Blue Vault's July 26 webinar, A Deeper Look at Blackstone, Senior Financial Analyst Luke Schmidt said both funds are performing very well, with Blue Vault data revealing healthy returns from the funds' respective investments in software, healthcare, IT services, and other resilient industries…
Nontraded REITs Don't Own Floundering Enclosed Mall Assets August 2, 2023 | James Sprow | Blue Vault A July 31, 2023, article in the Wall Street Journal focused on the plunging values of shopping malls. The article quoted real estate research firm Green Street....
What Government Can and Cannot Do to Make Housing "Affordable" August 1, 2023 | James Sprow | Blue Vault The U.S. has a "housing shortage" and a popular part of that theme today is an "affordable housing" shortage. Honest economists would have to question that...
Despite indications that Blackstone's nontraded real estate investment trust (NAV REIT) has struggled to deliver on redemptions, the diversified fund has shown "consistently better" total returns than its peers, proving its post-pandemic staying power, Blue Vault researchers say. As more second-quarter data become available, we're finding that Blackstone's Real Estate Income Trust has outperformed or held steady against many of the other large NAV REITs it competes with, said Blue Vault Senior VP James Sprow on Blue Vault's July 26 webinar, A Deeper Look at Blackstone. Sprow said this is due to several factors, including: Limited office sector exposure, a consistently positive risk-vs-return profile, and a 0.69% rise in NAV in Q2 2023 — the largest Q2 2023 rise in NAV among nontraded REITs…
Blue Vault received June 2023 sales totals for ten nontraded REIT program offerings as of July 19, 2023. Sales reported by those ten NTRs totaled $176.0 million, down 11.3% from $198.4 million in May for the same ten NTRs, and down 72% Y-O-Y from the $630.7 million in sales in June 2022. FS Credit Real Estate Income Trust led the reporting REITs once again with $55.3 million in June, down 58% from $133.2 million in May. Next was Nuveen Global Cities REIT with $25.6 million, down 21% from the REIT's May sales of $32.5 million.
The median monthly total return for 16 continuously offered nontraded REIT programs ("NAV REITs") was just 0.01% in June, compared to negative 0.46% in May. Eight of the 16 reported positive total returns. This is the first month since November 2022 that, as a group, the continuously offered nontraded REIT programs have reported a positive median return, albeit a very small one. Year-to-date in 2023, the median total return for the 16 REITs was negative 2.94%. By contrast, the S&P 500 Index total return over the same six-month period was 16.89% and the NAREIT All Equity REIT Index total return was 2.97%. 
As economic uncertainty continues to tame investment expectations, the market for interval funds and tender offer funds has grown into a fierce, $133 billion industry, 1 raising over $25 billion in capital last year alone. Interval funds are an increasingly popular allocation because they solve some of the structural and regulatory limitations associated with private funds while offering the potential to generate higher total returns…
Blue Vault received April 2023 sales totals for ten nontraded REIT program offerings as of June 25, 2023. Sales reported by those ten NTRs totaled $198.4 million, up 11.3% from $178.2 million in April for the same ten NTRs, and down 68% Y-O-Y from the $627.9 million in sales in May 2022…