Envision Financial Systems Launches Upgraded Portal
May 7, 2020 | Envision Financial Systems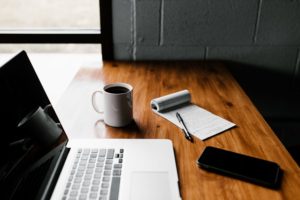 Envision Financial Systems, Inc., a leading provider of real-time investor recordkeeping technology, today announced the launch of its new internet portal for financial representatives and investors. The new internet portal is part of the Envision Investor Management product suite used by investment product transfer agents, 529 program managers and broker dealers.
"More and more, financial professionals and their clients demand tailored access to account information regardless of the internet enabled device" said Brian Jones, executive vice president. "Security and accessibility in an easy to navigate and modern design is what everyone wants. We are so proud to announce our investor and financial intermediary web 2.0 products that address these requirements and more.
Envision Investor Management product suite already allows for its integrated internet portal to be configured by the investment company to its branding and the features and functions it would like to make available to its investors and financial intermediaries. These include real-time data capabilities such as online account inquiry, maintenance and trading abilities, and access to customer communication.
Go Back
Second Annual Blue Vault Broker Dealer Educational Summit 2016
2016 Broker Dealer Educational Summit 2016
Best Due Diligence meeting in the industry. No sales pitches, senior level decision makers, meaningful discussions and the Broker Dealer networking sessions were especially useful. Thanks to Blue Vault for raising the bar!