Envision Financial Systems named 2020 WealthManagement.com Industry Awards Finalist for breaking STP barrier for alternative investments
July 29, 2020 | Envision Financial Systems, Inc.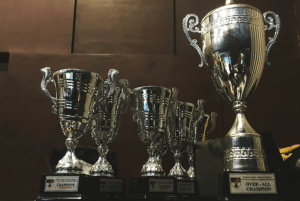 Envision Financial Systems, Inc., a leading provider of real-time investor recordkeeping technology and transfer agency services, was named a finalist in the WealthManagement.com 2020 Industry Awards in the Technology Providers: Client Onboarding/New Account Opening category. The finalist nomination recognizes Envision's success in replacing manual account-opening processes for alternatives products with straight-through, no data entry, processing.
Advisors and their clients are relieved of the manual data entry and hard-copy forms that have continued to plague the alternative investment space.
"Opening a new account shouldn't have to take 20-40 days," said Satnam Gambhir, CEO and chief design officer at Envision. "We are honored to be recognized for efforts to transform this cumbersome, paper-based process into a complete digital experience with an API toolset that can connect with all major on-boarding service providers and can cut the process down to as little as one day."
Go Back
I have been using Blue Vault Partners for the past five years.  I have found them to be a valuable, unbiased resource when it comes to evaluating and comparing non-traded REITs.  The reports help me analyze which sponsors are doing a responsible job of managing their offerings.  This allows me to limit my REIT recommendations to only the most competitive products, and then track those REITs throughout their life cycle.