---
Apple REIT Ten Investor Sues to Block Merger
August 1, 2016 | by DI Wire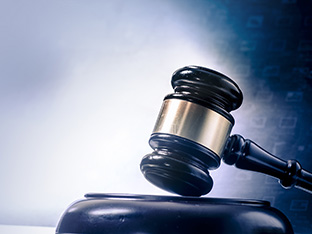 A shareholder of Apple REIT Ten Inc., a publicly registered non-traded real estate investment trust, has filed a complaint in the United States District Court for the Eastern District of Virginia alleging that the company, its board of directors, and certain executives have breached their fiduciary duties of loyalty and good faith in approving a $1.3 billion merger with Apple Hospitality REIT (NYSE: APLE). Apple Hospitality was also named as a defendant in the complaint.
Both companies intend to defend against the allegations which they maintain are without merit, according to a filing with the Securities and Exchange Commission.
In Quinn v. Knight, investor James Quinn, alleges that the potential merger is "the product of a conflict-riddled process designed to favor the interests of founder and CEO Glade Knight and certain directors and executives at the expense of Apple Ten and its shareholders." The complaint alleges that the board failed to fulfill its fiduciary obligations by not forming a truly independent special committee to negotiate the proposed merger on behalf of Apple Ten. It also said that the special committee breached its duties by failing to explore any third party acquisition options for the REIT.
Go Back
Loreen M. Gilbert, CIMA, AIF, CRC, CLTC – President, WealthWise Financial Services
Blue Vault
Our firm has been using Blue Vault from the first year it was available.
We have found it to be a valuable tool to verify what wholesalers tell us and to dig deep into how the reported investments are really performing.
We appreciate that Blue Vault has expanded its services from initially covering REIT's to now also including BDC's.
Our clients also appreciate that we conduct this additional due diligence on their behalf.