California's Proposition 21 Could Stifle Multifamily Property Investments
October 21, 2020 | James Sprow | Blue Vault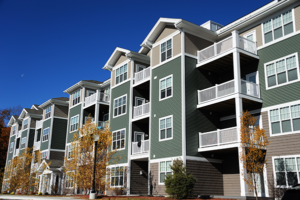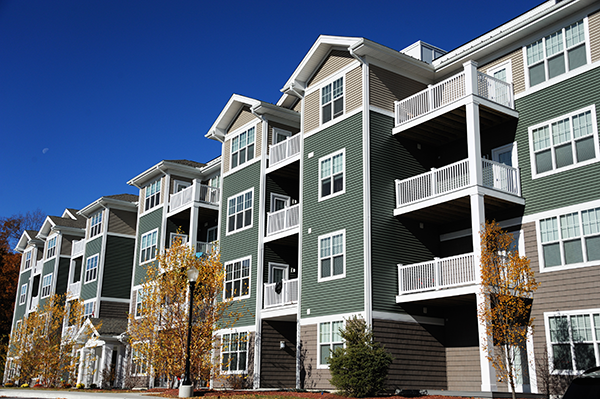 According to a recent report by Marcus & Millichap, California's Proposition 21 that is on the November ballot could place restrictions on apartment owners and create disincentives for upkeep and new investment. Apparently, the proponents of this legislation do not understand the basics of economics and the unintended consequences of price controls. Basic economic theory illustrates how price controls produce shortages as supply is constrained below equilibrium with demand. The resulting unintended consequences of government price controls are to create shortages that impact the very citizens the laws are presumed to help. In the case of Proposition 21, placing new restrictions on the ability of apartment owners to raise rents, even to return rents to pre-pandemic levels when the health crisis abates, will lead to less investment in maintaining or upgrading properties, and seriously affect the supply of new units.
From the Marcus and Millichap Special Report:
"California initiative set to upend rent control. Proposition 21, which is on the November ballot, introduces a new law surrounding rent control and amends existing legislation. The largest proposed change alters how rents are adjusted during tenant turnover. Under the two existing laws that dictate rent control in the state, operators are free to lift the monthly rent back to the market rate upon a vacancy, often called vacancy decontrol. However, Proposition21 would restrict owners to a 15 percent rise in rents when a new tenant moves in, creating vacancy control. That gain can be realized over three years in any manner that owner chooses, along with any locally permitted increase. After that, rent increases will be dictated by the local rental board.
Unintended consequences in legislation. Properties older than15 years old could fall under new rent control policies enacted at the local level. Without a path to bring rent back to the market rate upon vacancy, the impetus for owners to reinvest capital in these older properties will be eroded over time, particularly as controlled rent falls below those for new properties. Renters will also feel the impact of vacancy control. As operators manage costs without the ability to recoup investment, fewer and lower-quality upgrades will be available. Furthermore, developers will also shy away from cities with vacancy control, elevating the housing shortage in California. Areas where several small municipalities exist side-by-side could see disparate construction and reinvestment.
Health crisis compounds challenges with vacancy control. Lockdowns, particularly those in densely populated areas, have caused significant disruptions in several local apartment markets. San Francisco, for example, recorded a rent decline of 4 percent in the second quarter and another 6 percent decrease in the third quarter. Further erosion is expected through the end of the year and potentially into 2021 depending on the damage done to the local economy, fiscal stimulus and the extent of dispersed working. A resolution to the health crisis could reignite one of the strongest local economies and quickly return apartment demand. Without the ability to reset apartment rents to pre-pandemic conditions, valuations could decline considerably."
The people who will be affected if Proposition 21 passes are not just the owners of apartments who will suffer declines in property values, but also the people who want to rent apartments closer to their jobs and find that those apartments are not being maintained or upgraded, or not being built at all. Legislation can prevent free markets from functioning efficiently, but legislation cannot repeal the basic principles of economics.
Source: www.marcusmillichap.com/research/special-report/2020/10/california-proposition-21
Go Back
Ramón A. Rivera-Ramos
Blue Vault Nontraded REIT and Nontraded BDC Reviews
Blue Vault helps me to stay well informed on the financial status of both open and closed nontraded REITs and BDCs, so that I can help my clients better understand the product, before they make the decision to invest and after.