Cap Rates Head Up For Casual Dining Sector
CHICAGO—Investors need to be laser focused on current store sales and make sure to target restaurants with healthy rent to sales ratios.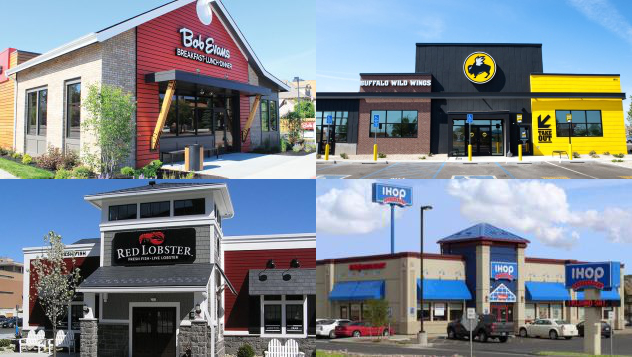 CHICAGO—Cap rates in the net lease casual dining restaurant sector increased 25 bps points to 6.0% in the first quarter of 2017 when compared to the first quarter of 2016, according to a new report from the Boulder Group, a net lease firm based in Northbrook, IL. These tenants have become more popular with retail operators in the past few years because, unlike many outlets, they can't be harmed by e-commerce. But an increase in the number of franchisee-backed restaurants helped push up cap rates.
Investors consider corporate-backed restaurants to be a better credit risk. Casual dining restaurant properties with corporately-guaranteed leases had cap rates of 5.75%, while franchisees, were priced 50 bps higher at 6.25%, Boulder found. And In the first quarter of 2017, franchisee backed casual dining restaurants accounted for 49% of the overall supply of casual dining restaurants, compared to 31% one year ago.
"Last year there was a greater percentage of large corporate sale leasebacks that moved the market," Randy Blankstein, president of Boulder, tells GlobeSt.com. "The current corporate/franchisee breakdown percentage is back closer to historical norms."
Go Back
Derek Hayes
Blue Vault's Services
BlueVault saves a lot of time and effort in obtaining good numbers for analysis and provides good insights to compare against my own.