CNB Custody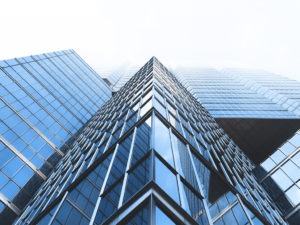 February 10, 2020
Community National Bank (CNB) was founded in 1984 as a traditional bank by a group of individuals in Nemaha County, Kansas on a philosophy of diverse local ownership with decisions made on a local level. The bank now has four locations to serve Seneca, Sabetha, Tonganoxie, and Basehor, Kansas.
In 1985, CNB's Retirement Plans Division began as an American small town success story; from the first account, it has grown through business acquisitions and providing excellent customer service. It is now a nationwide business with IRA accountholders in all 50 states. Although CNB has grown significantly in the past 30 years, they still stay true to their values of serving their customers. All calls will be answered by one of their excellent service staff during their hours of operation.
CNB is known for their expertise, responsiveness and reliability. CNB Custody is advisor-focused – providing administration and custody services for alternative and traditional investments in Roth IRAs, Traditional IRAs and Simplified Employee Pension (SEP) plans as well as many types of non-qualified accounts.
CNB Custody Advantages
• Reasonable Fees
• Fast Turnaround
• Accuracy and Reliability
• Experienced Staff
• Real People Answering your Phone Call
• Experts in IRA Rules and Regulations
• Innovative Service
CNB also can help investors navigate the process of adding gold, silver, platinum or palladium to their IRA accounts.
As a nationally chartered bank, CNB is regulated by the Office of the Comptroller of the Currency, an independent bureau of the U.S. Department of the Treasury.
For more information, see www.cnbcustody.com. 
Go Back
I have been using Blue Vault Partners for the past five years.  I have found them to be a valuable, unbiased resource when it comes to evaluating and comparing non-traded REITs.  The reports help me analyze which sponsors are doing a responsible job of managing their offerings.  This allows me to limit my REIT recommendations to only the most competitive products, and then track those REITs throughout their life cycle.