Cole Credit Property Trust IV Announces New NAV of $10.08
March 30, 2017 | by James Sprow | Blue Vault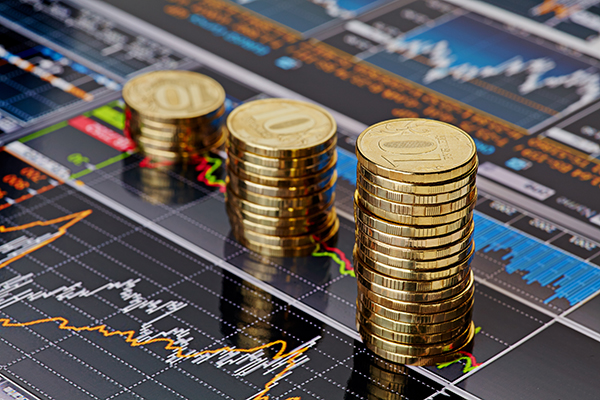 Based on the recommendation from a valuation committee comprised solely of the Company's independent directors, including the independent Chairman of the Board, on March 24, 2017, the Company's board of directors unanimously approved and established an estimated per share NAV of the Company's common stock of $10.08 based on an estimated market value of the Company's assets less the estimated market value of the Company's liabilities, divided by the total number of shares outstanding, as of December 31, 2016. The Company is providing this estimated per share NAV to assist broker dealers that participated in the Company's public offering in meeting their customer account statement reporting obligations under National Association of Securities Dealers Conduct Rule 2340. The estimated per share NAV will first appear on stockholder account statements for the quarter ended March 31, 2017. The Board previously determined an estimated per share NAV of the Company's common stock of $9.92 as of September 30, 2016 and an estimated per share NAV of $9.70 as of August 31, 2015. The Company intends to publish an updated estimated per share NAV on at least an annual basis.
In determining the estimated per share NAV, the Board considered information and analysis, including valuation materials that were provided by Duff & Phelps, LLC, information provided by the Company's advisor, and the estimated per share NAV recommendation made by the Valuation Committee. Duff & Phelps is an independent global valuation advisory and corporate finance consulting firm that specializes in providing real estate valuation services that was engaged by the Company to perform a full valuation of the properties that were acquired prior to June 30, 2016 and to assess the reasonableness of the valuation of the seven properties that were acquired by the Company since June 30, 2016. Duff & Phelps also reviewed the Company's methodology for estimating fair market adjustments to the Company's debt and determined that the approach was reasonable.


Learn more about Cole Capital on our Sponsor Focus page. 
Go Back
Loreen M. Gilbert, CIMA, AIF, CRC, CLTC – President, WealthWise Financial Services
Blue Vault
Our firm has been using Blue Vault from the first year it was available.
We have found it to be a valuable tool to verify what wholesalers tell us and to dig deep into how the reported investments are really performing.
We appreciate that Blue Vault has expanded its services from initially covering REIT's to now also including BDC's.
Our clients also appreciate that we conduct this additional due diligence on their behalf.