ExchangeRight Announces Collection of 100% of Rent Due Across Entire Net Lease AUM Inception-to-Date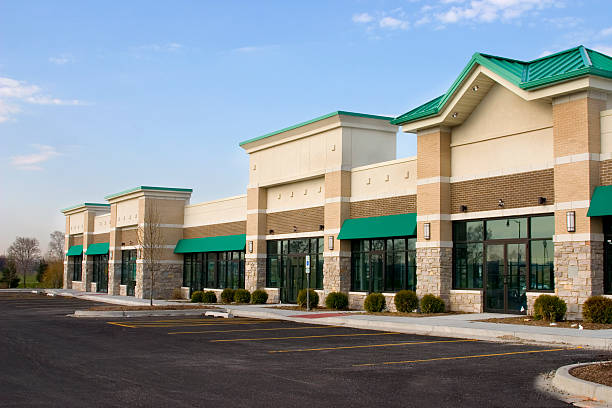 ExchangeRight Announces Collection of 100% of Rent Due Across Entire Net Lease AUM Inception-to-Date
August 16, 2023 | ExchangeRight
ExchangeRight, one of the nation's leading providers of diversified real estate DST and REIT investments, has announced the company has maintained its track record of collecting 100% of rent due from its net-leased assets under management inception-to-date through July 2023, representing more than 1,200 properties diversified across 47 states and 748 markets. This extends ExchangeRight's streak of 133 consecutive months of 100% rent collection from its net-leased properties since the company's founding in 2012.
All 88 of ExchangeRight's offerings continue to meet or exceed investor distribution targets. More than 94% of the company's net-leased properties' net operating income is generated by leases to tenants operating essential businesses, with a focus on the necessity-based retail and healthcare sectors. 99% of ExchangeRight's tenants or their parent entities have investment-grade ratings from S&P, Moody's, or Fitch, or are private non-rated creditworthy tenants with investment-grade characteristics as evaluated by ExchangeRight. All of ExchangeRight's tenants have historically exhibited consistent performance throughout periods of recession and economic volatility.
Joshua Ungerecht, a managing partner at ExchangeRight, shared that maintaining 100% collection from 81 tenants across the company's net lease platform speaks to ExchangeRight's rigorous due diligence and effective asset management.
"Our net lease platform's consistent track record is a testament not only to the strength of our tenants' businesses, but also to the consistency and proactivity of our analysis and asset management teams," said Ungerecht. "Every asset we manage is carefully vetted by our team, who diligently apply our rigorous acquisition criteria before selecting any property for our net lease platform. Once a property is syndicated into an ExchangeRight Net-Leased Portfolio, our asset management team takes initiative to work closely with our tenants to protect and drive investor value over the long-term. Our uncompromising acquisition standards and strong relationships with our tenants have both been key to enabling our portfolios to consistently meet and exceed investor distribution targets, even through major market disruptions."
About ExchangeRight
ExchangeRight and its affiliates' vertically integrated platform features more than $5.6 billion in assets under management that are diversified across over 1,200 properties, and 22 million square feet throughout 47 states. ExchangeRight pursues its passion to empower people to be secure, free, and generous by providing REIT, fund, and 1031 DST portfolios that target secure capital, stable income, and strategic exits. The company structures and manages net-leased portfolios of assets backed primarily by investment-grade corporations that successfully operate in the necessity-based retail and healthcare industries, as well as diversified value-add portfolios of inline and outparcel retail properties shadow-anchored by strong-performing grocery tenants. Past performance does not guarantee future results. Please visit www.exchangeright.com for more information.
Media Contact
Lindsey Thompson
Senior Media Relations Officer
lthompson@exchangeright.com
(626) 773-3448