Looking Back on 60 Years of REITs
It's been six decades since REITs first came on the scene and the structure is as vital as ever within the broader commercial real estate universe.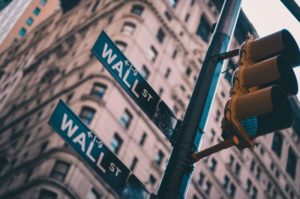 November 16, 2020 | John Egan | National Real Estate Investor
One of the country's most prominent baby boomers in the business world has aged very well.
Born 60 years ago in the U.S. with a handful of companies, the REIT structure is now a dominant force not only in American commercial real estate, but also now a vehicle that is employed globally. The U.S. alone boasts 222 publicly-traded REITs, and IRS records show that about 1,100 listed and non-listed REITs pay taxes. And REITs now operate in 39 countries overall. Today, the market cap of the FTSE Nareit All REITs Index, the broadest index for equity and mortgage REITs in the U.S., stands at $1.1 trillion.
"If the REIT structure were difficult to use and not favorable, you would not expect REITs to spread very widely," says Calvin Schnure, senior vice president of research and economic analysis at Nareit, a trade organization for REITs. "This is a very successful business model."
Go Back
"Always, but especially in this day of lawsuits and ever increasing regulations, the responsibility for a financial advisor t do their own due diligence on products they sell falls squarely on themselves. No one is going to take greater interest in protecting their practice than they are. We use the Blue Vault Partners Nontraded REIT Review to keep us informed of the performance of every single nontraded REIT. Finally, complete transparency is available for advisors using nontraded REITs. Every advisor using REITs in their practice should make the small annual investment of subscribing to Blue Vault's reporting services."