More than 1,300 department stores closed last year — here's how malls are scrambling to survive
"The pandemic has accelerated what we thought was the normal trend by about three years."
June 7, 2021 | Aditi Shrikant | grow.acorns.com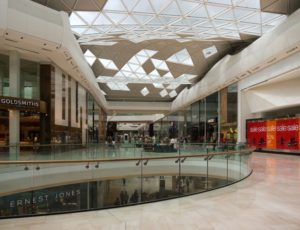 More than 8,000 major retail stores nationwide closed in 2020, according to Coresight Research. Of them, 1,347 were department stores.
"For department stores, the weaker chains have been disappearing for 25 years," says Michael Brown, a partner at Kearney, a consumer practice of management consultancy. But like many other consumer retail shifts in 2020 — the adoption of QR codes, the rejection of of underwire bras — the pandemic simply sped up what experts noticed was already happening.
"The pandemic has accelerated what we thought was the normal trend by about three years," Brown says.
Go Back
"Always, but especially in this day of lawsuits and ever increasing regulations, the responsibility for a financial advisor t do their own due diligence on products they sell falls squarely on themselves. No one is going to take greater interest in protecting their practice than they are. We use the Blue Vault Partners Nontraded REIT Review to keep us informed of the performance of every single nontraded REIT. Finally, complete transparency is available for advisors using nontraded REITs. Every advisor using REITs in their practice should make the small annual investment of subscribing to Blue Vault's reporting services."