Nontraded REIT Merger Announced
December 21, 2016, Updated 11:28am | by James Sprow | Blue Vault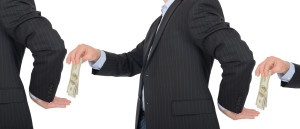 New York, December 20, 2016 – Global Net Lease Inc. ("GNL" or the "Company")(NYSE: GNL)and American Realty Capital Global Trust II Inc. ("Global II") announced today that, based on the final vote tally from each company's special meeting of stockholders held earlier today, stockholders overwhelmingly approved the merger of Global II with and into GNL. Pursuant to the terms of the merger agreement, dated August 8, 2016, GNL will acquire all of the outstanding common stock of Global II at an exchange ratio of 2.27 GNL common shares per Global II share.
Of the votes cast today at GNL's stockholder meeting, approximately 93% were in favor of the merger transaction. In a separate vote for stockholders of Global II, the acquisition target, approximately 86% of shares voted were in favor of the merger transaction. The Company anticipates the merger will close on December 22, 2016, subject to the satisfaction of the remaining closing conditions.
Go Back
Thomas E. Burns, III
July 29, 2015
I subscribe to Blue Vault to keep up with the sponsors and their wholesalers! The analysis keeps me up to date with the various portfolios and the way they are managed, including the differences between them.