NTR Sales at $354 Million in February, Up 31% Over January
March 12, 2018 | James Sprow | Blue Vault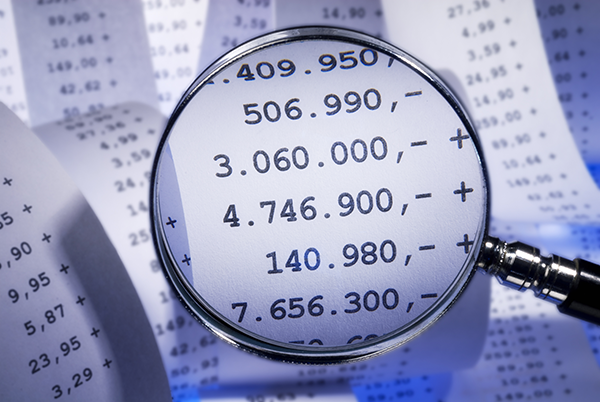 Sales by nontraded REITs reported to Blue Vault for February totaled $354.5 million, up 31% over the January total of $270.9 million. Blackstone REIT reported sales of $249.4 million in February 2018, comprising over 70% of all nontraded REIT sales for the month, increasing from the 60% share in January. Blackstone's month-to-month increase of $86.4 million is entirely responsible for the total NTR sales increase of $83.6 million. NTR sales were approximately $346.6 million in February 2017, for a year-over-year increase of 2.3%. There were 20 sponsors raising capital for nontraded REIT programs in February 2018 compared to 20 sponsors raising capital for nontraded REIT programs during 2017, and 22 sponsors with offerings during 2016.
Blackstone REIT's reported sales in 2017 were $1.872 billion, or 44% of all NTR sales for the year. Blackstone's share of total nontraded REIT sales was 55% for Q4 2017.
New nontraded REIT offerings that have yet to report significant sales or have yet to break escrow include FS Credit Real Estate Income Trust (sponsored by Franklin Square Holdings and declared effective in December), Rodin Income Trust (sponsored by Cantor Fitzgerald and not yet effective), Starwood Real Estate Income Trust (sponsored by Starwood Capital Group and declared effective in December), Nuveen Global Cities REIT (sponsored by Nuveen LLC and declared effective January 31, 2018), Oakwood Real Estate Income Trust (not yet effective), and Phillips Edison Grocery Center REIT III (not yet effective).
Blackstone REIT's distribution through wirehouses and the new offerings from Starwood, Franklin Square, Nuveen and Oakwood hold the potential to revive the nontraded REIT sector that saw sales in 2017 drop to the lowest level in 15 years. The other sponsors that have been in the industry for years are not seeing increases in sales that would, by themselves, create optimism for 2018.
Other leading sponsors with sales in the nontraded REIT sector in February, following Blackstone's $249.4 million, were:
BDC sales reported in February were $36.3 million, up 30.5% from January's $27.8 million but down 41.8% from February 2017. The leading sponsor of nontraded BDCs reporting sales in February was Owl Rock Capital Advisors with sales of $21.8 million, followed by Terra Capital Partners at $4.4 million and NexPoint Capital/Highland Capital Management at $4.1 million.
Just seven nontraded BDC sponsors were raising capital in January 2018, down from eight in November 2017. FS Investments closed two nontraded BDC offerings in November 2017.
Leading sponsors in the BDC sector for 2017 sales were FS Investments with $339.8 million, Owl Rock Capital Advisors at $90.8 million and W.P. Carey with $70.7 million. Other BDC sponsors with sales in 2017 include CNL Financial Group at $62.6 million, CION Investments at $57.9 million, and Hines Securities with $44.7 million.
Go Back
Matthew C. Strife
Blue Vault Services
Blue Vault's services are without question great resources for the review of the nontraded products offered.