Panel Backs Rent Increases for More Than 2 Million New Yorkers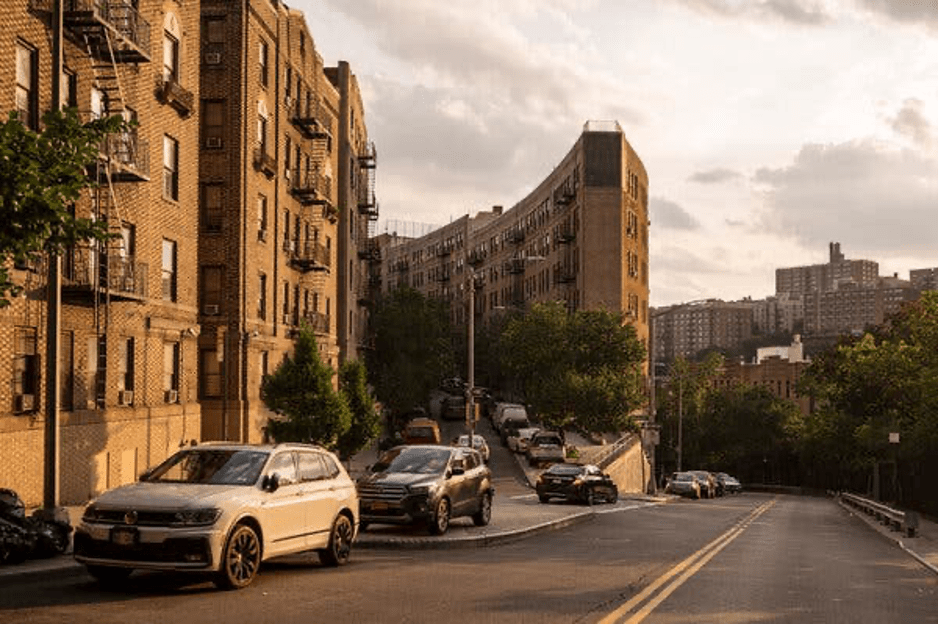 Panel Backs Rent Increases for More Than 2 Million New Yorkers 
May 5, 2022 | Mihir Zaveri | New York Times
The New York City panel charged with regulating rents across nearly one million rent-stabilized homes voted on Thursday to support the largest increases in almost a decade. 
The move, which must be formally approved next month, would raise rents on one-year leases by 2 to 4 percent, and on two-year leases by 4 to 6 percent. The increases are another reminder of the affordability crisis the city faces as it emerges from the pandemic. 
The panel, known as the Rent Guidelines Board, kept increases low during the tenure of the previous mayor, Bill de Blasio, a progressive who ran on promises to reduce inequality. In four of the last eight years, the board, which is effectively controlled by the mayor, voted for rent freezes. 
But even during his campaign, Mayor Eric Adams, who is more moderate in many of his stances, had expressed skepticism about rent freezes and sympathy for mom-and-pop landlords. Members of the real estate industry have been among the biggest donors to the mayor, and Thursday's vote echoed his friendlier posture toward the city's business leaders and smaller property owners. 
Mr. Adams said that some of the increases that were originally floated — up to 4.5 percent for one-year leases and up to 9 percent for two-year leases — were too high and he called for "better balance." 
"It is good the board moved lower," he said in a statement after the vote. "But if rents and the other costs of living are going to go up with inflation and other economic issues, then so too must government support, which is why I have been fighting for a more generous housing voucher program, a more robust earned income tax credit and significant investments in child care." 
For at least the past 20 years, the outcome of the preliminary vote has closely matched the final figures, which have often followed patterns of inflation. Inflation was mostly lower during Mr. de Blasio's tenure compared with today. The last time there was a major increase — 4 percent on one-year leases and 7.75 percent on two-year leases — was in 2013. 
The current proposals were adopted by a vote of five to four during the virtual meeting on Thursday, and amounted to a middle ground: less than the increases the landlord representatives on the board proposed at the meeting, and more than those favored by representatives of tenants. 
But the proposed numbers are likely to spark protests and intensify lobbying efforts by landlord groups, who are pushing for higher rent increases, and by tenant advocates, who feared any increase could derail the ability of low-income New Yorkers to regain their economic footing during the pandemic. 
Most of the more than two million New Yorkers who live in rent-stabilized homes, more than the populations of Dallas or Philadelphia, earn much less than the citywide median household income of about $67,000. Tens of thousands of New Yorkers fell behind on rent during the pandemic and many still owe thousands of dollars. 
Meanwhile, evictions, while still far below prepandemic levels, have risen in recent weeks. After a pandemic dip, rent levels in homes that are not regulated by the city have increased sharply. 
But landlords and their advocates say they need increases to cope with rising inflation and swelling expenses for fuel, labor and building maintenance. Landlords said New York's tenant protection laws passed in 2019, which restricted their ability to raise rents when an apartment became vacant or was upgraded, have also made it difficult to cover their costs. 
Joseph Strasburg, the president of the Rent Stabilization Association, an industry group, said the ranges proposed by the board would not make up for an uptick in expenses. 
He said the board "must now consider the highest end of the preliminary ranges so that owners can meet across-the-board increases in inflation, property taxes, water bills, and heating oil and other operating costs." 
Robert Ehrlich, a landlord representative on the board, voted against the proposal adopted by the board. 
"Housing has costs," he said at the meeting. "We need to make sure that buildings have the money to pay for those costs. If we don't get this right, a large number could slip into dilapidation." 
But advocates for tenants expressed outrage. Sheila Garcia, a tenant representative on the board, participated remotely from the Bronx with a group of tenants holding signs calling for rent rollbacks. She said many of the tenants with her were "suggesting that when they get evicted maybe they can come live with some of the board members who support these increases." 
"The 2 percent at a minimum would be devastating to the folks in this room," she said. 
Denisa Rodrigo, who lives in a rent-stabilized studio apartment in Sunnyside, Queens, said any increase would be "unsustainable." Ms. Rodrigo, 56, lost her job as a medical assistant when the private doctor she worked for closed his office in 2020, during the worst of the pandemic. She said she is still searching for a new job. 
Ms. Rodrigo's monthly rent is $1,050, which she has mostly been unable to pay since April 2020. A pandemic rent relief program covered about $9,000 she owed, but she still has about $10,000 to repay, she said, and any incremental increase allowed by the board could leave her further in debt. 
"I have been paying what I could, out of my savings, and depleting almost everything that I have," she said. 
The rent-stabilization system, established in 1969, has become a vast and important source of affordable housing in one of the most expensive places to live in the country. The median monthly rent is about $1,269, compared with $1,700 in homes that are not regulated. 
The more than one million rent-stabilized apartments make up roughly half of the city's rental housing stock. 
Just over 40 percent of those tenants are Hispanic or Latino and more than 20 percent are Black, according to city estimates, while the median household income of rent-stabilized tenants is around $44,000, more than 33 percent lower than the figure in unregulated apartments. 
The nine members on the board, who are all appointed by the mayor, include five representatives of the public, as well as two each for owners and tenants. The board's annual votes represent one of the few ways the mayor can directly address the city's housing costs, and Mr. Adams has named three appointees since taking office. The other members were appointed by Mr. de Blasio. 
The annual votes, typically held during raucous meetings, have long sparked fraught debate between landlords seeking higher increases and tenants seeking to lower their monthly bills. 
The group of tenants with Ms. Garcia occasionally chanted, "We are rent burdened already," and cheered for proposals to cut rents. But because it was held virtually, the hourlong meeting was relatively subdued. 
Matt Murphy, the executive director of New York University's Furman Center for Real Estate and Urban Policy, said the board must balance worries about affordability with the need to keep properties from slipping into disrepair. 
"That's a lot of pressure on them for them to find the right number in a way that probably didn't exist in the last 10 years," he said. 
Property owners were hoping for a new approach from the board. 
Landlords "really suffered" during the period of rent freezes, said Christopher Athineos, who with his family owns seven building totaling 125 apartments. Roughly half of the apartments, which are mostly in Bay Ridge and Park Slope in Brooklyn, are rent stabilized. 
Mr. Athineos, who has attended these board meetings for decades, said some of his buildings are almost 100 years old and require constant maintenance. 
One building in Bay Ridge requires routine facade repairs, he said, with a recent fix costing about $19,000 — up from $15,000 four years ago, when labor and materials were cheaper. 
In another building nearby, Mr. Athineos said his annual fuel costs went from roughly $26,000 in 2020 to almost $40,000 in 2021. He said without an increase in the rent he is allowed to collect, he will likely continue to make patchwork fixes, like caulking a roof instead of replacing it. 
"Ultimately, if they want to look more at tenant affordability, then the government should come in and compensate us for our costs," he said. 
Emma G. Fitzsimmons contributed reporting.