Phillips Edison Grocery Center REIT I Shareholders Approve Internalization
September 27, 2017 | Luke Schmidt | Blue Vault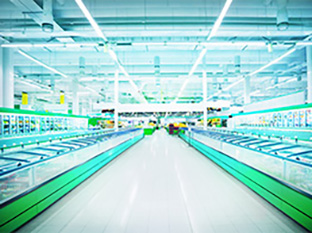 At its annual stockholders meeting on September 20, 2017, stockholders of Phillips Edison Grocery Center REIT I, Inc. approved the proposal, dated May 18, 2017, to approve the internalization of management of the company. The nontraded REIT will acquire the real estate assets and third-party asset management business of its sponsor and external advisor, Phillips Edison Limited Partnership, in a stock and cash transaction valued at approximately $1 billion. This transaction is expected to close in the fourth quarter of 2017. At the annual meeting, 91.36% of stockholders voted in favor of the proposal, 2.78% voted against, and 5.84% abstained from the vote.
The approved transaction will create an internally managed REIT with an exclusive focus on grocery-anchored shopping centers. Phillips Edison Limited Partnership currently owns and operates 76 shopping centers with approximately 8.7 million square feet of gross leasable area. The post-transaction REIT will manage 234 properties with approximately 25.9 million square feet of gross leasable area with an estimated enterprise value of approximately $4.0 billion.


Learn more about Phillips Edison & Company on the Blue Vault Sponsor Focus page.


Phillips Edison Expands Holdings With Illinois Retail Buy
Phillips Edison Grocery Center REIT I, II End ARC Advisory Contracts
Phillips Edison Adds 600 KSF to Its REITs
Go Back
Loreen M. Gilbert, CIMA, AIF, CRC, CLTC – President, WealthWise Financial Services
Blue Vault
Our firm has been using Blue Vault from the first year it was available.
We have found it to be a valuable tool to verify what wholesalers tell us and to dig deep into how the reported investments are really performing.
We appreciate that Blue Vault has expanded its services from initially covering REIT's to now also including BDC's.
Our clients also appreciate that we conduct this additional due diligence on their behalf.