Phillips Edison marks 1st US REIT IPO of 2021
July 16, 2021 | Chris Hudgins | S&P Global Market Intelligence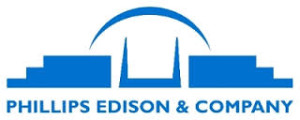 Phillips Edison & Co. Inc.'s recent IPO marked the first U.S. real estate investment trust IPO of 2021, with the shopping center REIT selling 17 million shares at $28 a piece for $476 million in aggregate proceeds, excluding the additional 2,550,000 shares available for sale at the same price through a 30-day overallotment period.
In comparison, the U.S. REIT sector saw three IPOs in 2020 — Presidio Property Trust, Broadstone Net Lease Inc., and NETSTREIT Corp. — all of which closed later in the calendar year.
Go Back
Loreen M. Gilbert, CIMA, AIF, CRC, CLTC – President, WealthWise Financial Services
Blue Vault
Our firm has been using Blue Vault from the first year it was available.
We have found it to be a valuable tool to verify what wholesalers tell us and to dig deep into how the reported investments are really performing.
We appreciate that Blue Vault has expanded its services from initially covering REIT's to now also including BDC's.
Our clients also appreciate that we conduct this additional due diligence on their behalf.