---
REITs Looking for Sustainability Standardization, Consultant Says
AccountAbility CEO Sunny Misser discusses his firm's analysis of REITs' ESG programs.
7/29/2016 | By Allen Kenney
Published in the July/August 2016 issue of REIT magazine.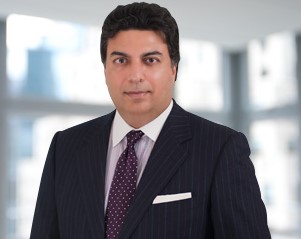 AccountAbility, a global consulting firm that specializes in corporate responsibility and sustainability, has worked with NAREIT for the past year to develop a better understanding of the array of sustainability-related guidelines, key performance indicators and metrics in use or under consideration for real estate businesses and real estate investment in the U.S. and around the world. As part of this initiative, NAREIT also explored whether best practice-type sustainability guidelines are achievable and desirable for U.S. REITs in the public marketplace. Sunny Misser, the firm's CEO, talked with REIT.com about the results of AccountAbility's analysis, key takeaways from the exercise and broader trends in corporate responsibility.
Go Back
Second Annual Blue Vault Broker Dealer Educational Summit 2016
Broker Dealer Educational Summit 2016
The Blue Vault Summit could not have been more perfectly timed. This gathering of the Broker Dealer and Sponsor communities provided insightful and open discussion from several vantage points. These conversations are paramount, especially in a time of significant regulatory change.