SOURCE: Strategic Storage Growth Trust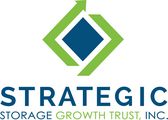 April 26, 2016 17:08 ET
Upon Completion, SSGT Will Lease up the Approximately 880 Unit Self-Storage Facility
PEMBROKE PINES, FL–(Marketwired – Apr 26, 2016) – Strategic Storage Growth Trust, Inc. (SSGT), which is sponsored by SmartStop Asset Management, LLC, has entered into a contract to acquire a ground-up self storage development located in Pembroke Pines, Florida, upon issuance of a certificate of occupancy.
"Our firm has a mandate to acquire $300+ million in certificate of occupancy deals located throughout the United States and Toronto, Canada," said H. Michael Schwartz, chairman and CEO of SSGT. "Once completed, this new Florida facility will become an excellent addition to our expanding self storage portfolio."
The Pembroke Pines property currently consists of a three-acre tract of land that will be developed by a regional developer into a self storage facility. The developer plans to build a facility consisting of a two-story and a three-story building with approximately 880 units and approximately 85,000 net rentable square feet, which is expected to break ground in May 2016. Scheduled to be completed in the first or second quarter of 2017, the new facility will be located at Pines Blvd. & SW 186th Ave. and will offer 100 percent climate controlled units.
"This will be an outstanding facility with great curb-appeal providing easy access storage to this high end community," said SSGT's CIO Wayne Johnson.
About Strategic Storage Growth Trust, Inc. (SSGT)
SSGT is a public non-traded REIT that focuses on the acquisition, development, redevelopment and lease-up of self storage properties. The SSGT portfolio currently consists of 13 operating self storage facilities located in six states comprising approximately 8,460 self storage units and approximately 979,900 net rentable square feet of storage space. 
About SmartStop Asset Management, LLC
SmartStop Asset Management, LLC is a diversified real estate company with a managed portfolio that currently includes approximately 42,000 self storage units and approximately 4.7 million rentable square feet. The company is the asset manager for 68 self storage facilities located throughout the United States and Toronto, Canada. SmartStop Asset Management is the sponsor of SSGT and Strategic Storage Trust II, Inc. (SST II), a public non-traded REIT focusing on stabilized self storage properties. The facilities offer affordable and accessible storage units for residential and commercial customers. In addition, they offer secure interior and exterior storage units as well as outside storage areas for vehicles, RVs and boats. In 2015, key executives at Smartstop Asset Management negotiated the sale of SmartStop Self Storage Inc. (Smartstop), then a fully integrated, self-administered and self-managed self storage company, owning and/or operating 170 self storage properties in 21 states and Toronto, Canada, to Extra Space Storage Inc., the second-largest storage operator in the United States, in a merger transaction with SmartStop having an enterprise value of $1.4 billion.
This press release may contain certain forward-looking statements within the meaning of Section 27A of the Securities Act of 1933, as amended, and Section 21E of the Securities Exchange Act of 1934, as amended. Such forward-looking statements can generally be identified by our use of forward-looking terminology such as "may," "will," "expect," "intend," "anticipate," "estimate," "believe," "continue," or other similar words. Because such statements include risks, uncertainties and contingencies, actual results may differ materially from the expectations, intentions, beliefs, plans or predictions of the future expressed or implied by such forward-looking statements. These risks, uncertainties and contingencies include, but are not limited to: uncertainties relating to changes in general economic and real estate conditions; uncertainties relating to the implementation of our real estate investment strategy; uncertainties relating to financing availability and capital proceeds; uncertainties relating to the closing of property acquisitions; uncertainties related to the timing and availability of distributions; and other risk factors as outlined in the Company's public filings with the Securities and Exchange Commission. This is neither an offer nor a solicitation to purchase securities.
Go Back
Austin Gross
Blue Vault Broker Dealer Educational Summit
"Blue Vault has been an important partner to Geneos in providing us and our advisors pertinent information about non-traded products and the industry as a whole. The annual BD Summit is a valuable due diligence experience for any broker dealer."