Strategic Storage Growth Trust Reviews Alternatives, Suspends DRP
August 20, 2018 | James Sprow | Blue Vault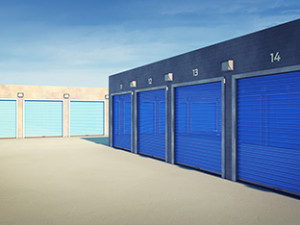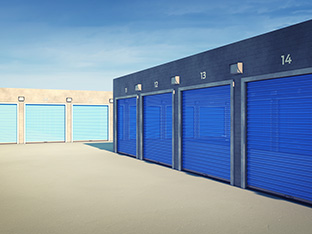 The Board of Directors of Strategic Storage Growth Trust, Inc. announced on August 10 the suspension of its distribution reinvestment plan ("DRP") and share redemption program ("SRP"). The suspension of the DRP will be effective on August 23 and the suspension of the SRP will be effective on September 12. The suspensions were announced in an 8-K filing with the SEC and in a letter to shareholders.
Consistent with the terms of the DRP, distributions declared by the Board for the month of July 2018, which were to be paid on or about August 15, 2018, will not be affected by this suspension. However, beginning with the distributions declared by the Board for the month of August 2018, which are payable in September 2018, and continuing until such time as the Board may approve the resumption of the DRP, if ever, all distributions declared by the Board will be paid to stockholders in cash.
The nontraded REIT had previously established a special committee comprised solely of its independent directors to conduct a review of strategic alternatives and address potential conflicts of interest.
In its letter to stockholders, the REIT also alerted them that it is not uncommon for a third party to contact stockholders following the suspension of a share repurchase program with a tender offer for the purchase of their shares. The tender offers are usually at a substantial discount to the current estimated net asset value per share. The REIT stated in the letter that such an attempt by a third party may not be in the stockholder's best interest, and that it will communicate with stockholders if it becomes aware of any specific tender offer with the REIT board's recommended course of action.
As of June 30, 2018, Strategic Storage Growth Trust, Inc. owned 28 self storage properties with a combined 19,270 rentable storage units as well as 520 parking units. The units aggregated 2,121,700 square feet and were 91.2% occupied. The properties are located in 10 states and two properties are in Toronto, Canada.
The REIT commenced its IPO on January 20, 2015, for a maximum of $1 billion in common shares for sale to the public. On September 28, 2015, it revised its public offering and began offering two classes of common stock, Class A and Class T. It closed its public offering on March 31, 2017, having sold approximately 17.9 million Class A shares and approximately 7.5 million Class T shares, for gross proceeds of approximately $193 million and $79 million, respectively.  The REIT's DRP had sold approximately 410,000 Class A shares and approximately 129,000 Class T shares for approximately $4.7 million and $1.5 million, respectively, as of June 30, 2018.
As of December 31, 2017, the REIT has an estimated net asset value per share of $11.58. The REIT has declared distributions to Class A shareholders at an annualized rate of 4.00% based upon the original offering price of $10.00, and Class T shareholders at a 3.22% annualized rate (based upon the original offering price of $9.47) after stockholder servicing fees. The REIT has also issued stock distributions in 2015 and 2016.
Strategic Storage Growth Trust is sponsored by SmartStop Asset Management. A previous nontraded REIT program sponsored by SmartStop, Strategic Storage Trust, Inc., completed one of the more successful nontraded REIT full-cycle events in September, 2015, when it merged with Extra Space (EXR) and delivered $13.75 per share in value to its shareholders who had invested $10.00 per share in its offering.
Sources:  SEC, Blue Vault


Learn more about SmartStop Asset Management, LLC on the Blue Vault Sponsor Focus page


Strategic Storage Growth Trust, Inc. Reports 2018 First Quarter Results
Self Storage Continues to Gain Traction in 2018
Strategic Student & Senior Housing Trust, Inc. IPO Declared Effective
Go Back
Ramón A. Rivera-Ramos
Blue Vault Nontraded REIT and Nontraded BDC Reviews
Blue Vault helps me to stay well informed on the financial status of both open and closed nontraded REITs and BDCs, so that I can help my clients better understand the product, before they make the decision to invest and after.