---
Strong Demand for Apartments on the Horizon
July 19th, 2016 | by Beth Glavosek | Blue Vault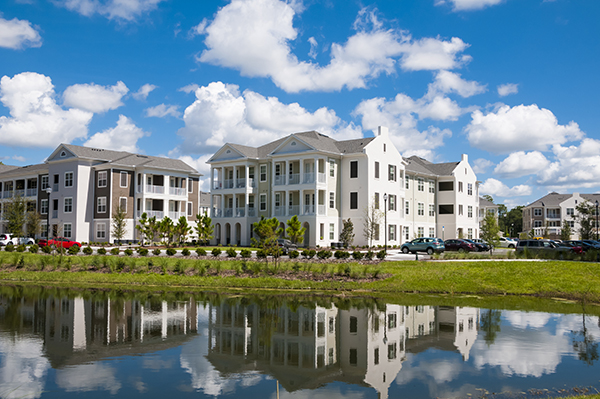 Demand for apartments appears to have surged in the second quarter, according to a recent article by National Real Estate Investor and MPF Research.
Even though new construction of multifamily properties is also picking up in pace, demand is expected to remain strong and vacancy levels low.
Here are some key drivers fueling the apartment sector:
According to a Harvard study, a large number of millennials have been living at home. Some have been in school; some can't afford to live on their own yet; and some are simply trying to save money for the future as they get established in life. They're ready to come off the sidelines and find their own places to live.
As the millennial demographic group ages, it could form at least 2 million new households each year over the next 10 years. There will be increased demand for affordable housing.
There's a need for apartments across the spectrum of pricing, as not everyone can afford to live in brand-new, luxury developments. Shortages have been reported in areas where Class-B and Class-C apartments are in demand.
Unemployment numbers are down among individuals age 20-34, the demographic group most likely to rent.
These trends are good news for those who develop and those who lease multifamily properties.
Sources: National Real Estate Investor, Marcus & Millichap, The State of the Nation's Housing 2016/Joint Center for Housing Studies of Harvard University.
Go Back
James Darren Roberson
August 22, 2017 at The National, the annual NPH Educational Conference
I had no idea this service existed. I could have used it years ago! Great presentation and service!