Student Housing Properties Attract REIT Investors
December 18, 2018 | James Sprow | Blue Vault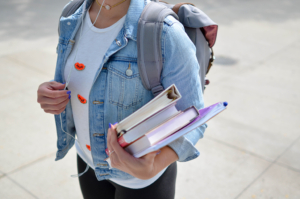 According to industry experts, student housing is attractive to investors in this environment because it appears to be resilient in a recession. When the U.S. economy slows, demand for student housing typically increases as more people enroll at universities. The sector also provides steady income and diversification for investor portfolios.
According to a December 17 article in National Real Estate Investor, in the final weeks of the year investors are closing deals and on track to spend more than $11 billion to purchase student housing properties in 2018, up from the $8.1 billion in deals that closed in 2017. In that article, Fred Pierce of Pierce Education Properties, an investment and development firm that specializes in student housing, expects the number of investors targeting student housing as an investment class to increase in 2019 as well.
Meanwhile, developers are expected to open fewer than 40,000 new student housing beds for the 2019 school year, the lowest amount of new development since 2011, according to Axiometrics. The peak year for new beds opened by developers was 2014, with 62,000 beds.
One nontraded REIT program currently raising capital and investing in student housing properties is Strategic Student & Senior Housing Trust, Inc., a program managed by SmartStop Asset Management, LLC, which has successfully managed four REITs focused on self-storage assets. Their latest nontraded REIT acquired its first student housing asset in June 2017, a 592-bed property in Fayetteville, Arkansas. In September 2017 it purchased a second student housing property in Tallahassee, Florida. Those properties are managed by Asset Campus Housing, a third-party student housing manager. The REIT also owned four senior housing properties as of September 30, 2018.
 
Sources:  National Real Estate Investor, SEC, Blue Vault


Learn more about SmartStop Asset Management on the Blue Vault Sponsor Focus page
Go Back
Second Annual Blue Vault Broker Dealer Educational Summit 2016
Broker Dealer Educational Summit 2016
The Blue Vault Summit could not have been more perfectly timed. This gathering of the Broker Dealer and Sponsor communities provided insightful and open discussion from several vantage points. These conversations are paramount, especially in a time of significant regulatory change.