Summit Healthcare REIT, Inc. Acquires Interest in Two Skilled Nursing Facilities
March 10, 2017 | by James Sprow | Blue Vault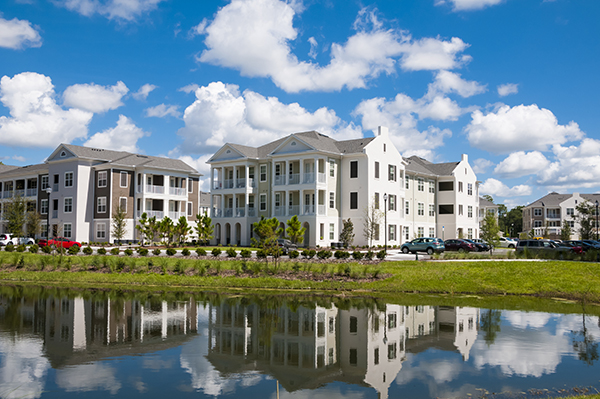 Summit Healthcare REIT, Inc. ("Summit" or the "REIT") announced March 7 that it has acquired an interest in two skilled nursing facilities located in the Northeast on February 28, 2017. The facilities, acquired for a total purchase price of $27.0 million, consist of a total of 318 licensed beds, and will be operated by and leased to the existing operator.
The acquisitions were made through Summit Fantasia Holdings II, LLC, a joint venture between Summit Healthcare Operating Partnership, LP ("Summit OP"), which is wholly owned by the REIT and Fantasia Investment III LLC ("Fantasia"), a U.S. based affiliate of Fantasia Holdings Group Co., Limited. Summit OP has previously partnered with Fantasia in a prior acquisition.
"In this competitive market, we were pleased to find an opportunity that is a good fit for Summit," said Kent Eikanas, President and Chief Operating Officer. "This is an exciting time for the REIT as we continue our expansion and diversification throughout the United States."
Summit is a publicly registered non­traded REIT that is currently focused on investing in senior housing real estate located throughout the United States. The current portfolio includes interests in 31 long­term triple­net leased healthcare facilities in 11 states. With the acquisitions, the REIT's total bed count for its properties will exceed 2,500.  Over half of the REIT's current property portfolio are 10% owned, five are 100% owned and two are 20% owned. 
Over the past four years, the REIT has acquired an interest in 30 senior housing properties across the country with an aggregate purchase price totaling approximately $250 million, and has disposed one property for a gain of approximately $2.6 million at closing. The REIT is not currently paying distributions to shareholders. Distributions from the REIT were suspended effective December 31, 2010. 
The REIT's website is at: http://www.summithealthcarereit.com  
Go Back
John E. Moriarty, ChFC
December 2015
I have been in the financial services industry for 20 years and our firm provides an education platform that gets clients to "think differently" about their financial picture.  For many years we have communicated to clients the need to diversify their portfolios using alternative asset classes and more specifically, private non-traded investments.  Due diligence on these types of financial vehicles is essential and when I learned about Blue Vault in 2010, our firm immediately began using their material as a tool to build confidence in the minds of our advisors on which alternatives to recommend to clients.  I am impressed with the way Blue Vault continues to add value to their subscribers and I view their publication as a tremendous resource in today's complex world.