Treasuries Push Down Net Lease Cap Rates
October 4, 2017 | Brian J. Rogal | GlobeSt.com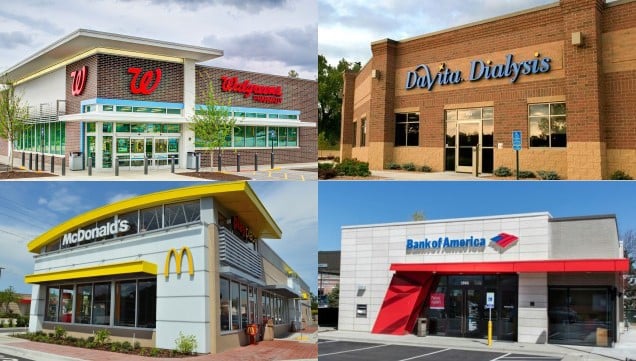 CHICAGO—Cap rates in the net lease market sank to historic lows at various points in the past few years, but after a relatively short period of stability, investors eager to snap up these properties have pushed rates down again.
The rates for retail properties now stands at 6.11%, a decrease of 12 bps in the past quarter, according to a new report from the Boulder Group, a net lease firm in the Chicago suburbs. This represented the lowest level in the net lease retail sector since the third quarter of 2016 when cap rates were at a historical low of 6.10%. Cap rates for net lease office and industrial properties decreased by 16 and 10 bps to 6.98% and 7.27% respectively.
"The ten-year treasury rate and the net lease market are highly correlated," Randy Blankstein, president of Boulder, tells GlobeSt.com. And during the third quarter, the ten-year treasury yield reached 2.06, its lowest level of the year, before ending the quarter at 2.33. That decline "has brought most investors back into the net lease sector and is one of the main contributing factors to cap rates declining."
Go Back
Second Annual Blue Vault Broker Dealer Educational Summit 2016
Broker Dealer Educational Summit 2016
The time (at Blue Vault's 2nd Annual Broker Dealer Educational Summit) proved extremely informative.