With corporate tax off table, U.S. Democrats turn to billionaires to fund spending bill
October 25, 2021 | Jarrett Renshaw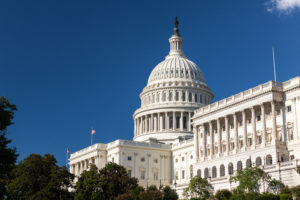 U.S. Democrats are expected to unveil a tax plan on Monday that would seek to raise hundreds of billions of dollars from the country's roughly 700 billionaires to help pay for expanding the social safety net and tackling climate change.
Democrats were forced to shift to the unorthodox plan in the face of opposition from one of their own senators, Kyrsten Sinema, to raising the corporate tax rate and the top personal income tax rate to pay for the hefty spending plan, which is a pillar of Democratic President Joe Biden's domestic agenda.
The party is putting together the final details of the plan, which is likely to come in at between $1.5 trillion and $2 trillion.
The progressive wing of the party had wanted a much bigger plan, but opposition from Sinema and fellow Democratic Senator Joe Manchin required the White House to make concessions and cut the overall cost.
Democrats have argued for higher income and corporate tax rates for years, saying wealthy Americans and companies should pay more to fund new social benefits, but their struggle to enact such measures underscores the challenges the party faces.
Currently, rich Americans do not have to pay taxes on their accumulations of wealth, such as real estate, stocks and artwork, because they are taxed only when an asset is sold.
Go Back
Loreen M. Gilbert, CIMA, AIF, CRC, CLTC – President, WealthWise Financial Services
Blue Vault
Our firm has been using Blue Vault from the first year it was available.
We have found it to be a valuable tool to verify what wholesalers tell us and to dig deep into how the reported investments are really performing.
We appreciate that Blue Vault has expanded its services from initially covering REIT's to now also including BDC's.
Our clients also appreciate that we conduct this additional due diligence on their behalf.