Pershing's Alternative Investment Solutions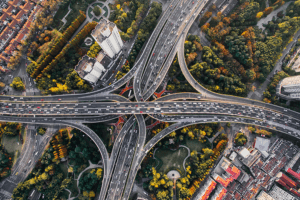 Broad Selection. Greater Transparency.
Pershing provides a platform accommodating thousands of alternative investments—delivering an enhanced client experience and transparency to provide you with a clear, competitive advantage.
Access a full spectrum of alternative investments on our platform:
• Non-traded REITs
• Hedge funds
• Managed futures
• Funds of hedge funds
• Business development companies
• Private equity
Select from more than 2,500 choices, including fee and no-fee options, to efficiently manage alternative investments in retirement and non-retirement accounts.
Provide liquid alternatives through our Fund Solutions including load and no-load mutual funds as well as ETFs.
Greater Transparency
Pershing's integrated platform provides a holistic view of alternative investments that allows:
• Alternative allocations within the context of a client's overall portfolio, as well as across client accounts
• Monitoring enterprise-wide exposure, making it easier to plan for liquidity events and identify new investment ideas
• Consolidated statements and reports displaying a client's complete financial picture
Powerful Research Tools
Pershing's Alternative Investment Center—available through NetX360®—makes it easier for you to:
• Screen and filter alternative investments
• Compare and evaluate non-traded REITs
• View research, fund-related news and printable reports
• Access commentary and educational resources from Morningstar® and Blue Vault Partners™
Industry Leader
Pershing has over 20 years of experience in alternative investments and is backed by the expertise of BNY Mellon.
Go Back
John E. Moriarty, ChFC
December 2015
I have been in the financial services industry for 20 years and our firm provides an education platform that gets clients to "think differently" about their financial picture.  For many years we have communicated to clients the need to diversify their portfolios using alternative asset classes and more specifically, private non-traded investments.  Due diligence on these types of financial vehicles is essential and when I learned about Blue Vault in 2010, our firm immediately began using their material as a tool to build confidence in the minds of our advisors on which alternatives to recommend to clients.  I am impressed with the way Blue Vault continues to add value to their subscribers and I view their publication as a tremendous resource in today's complex world.