Coming soon, Blue Vault's BluePoints…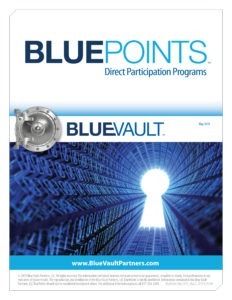 BluePoints will be introduced to include information about product offerings which are not required to file public documents with the SEC. BluePoints aggregates multiple performance metrics and makes it easy for its readers to stay up-to-date with historical private placement offerings, which were previously difficult to consolidate and track. 
BluePoints is a comprehensive IBD alternative investment research publication with content that is easy to read, navigate, and understand.
Blue Vault does not offer investment advice and does not make buy or sell recommendations for any of the private placements monitored.