Altigo 2022 Year in Review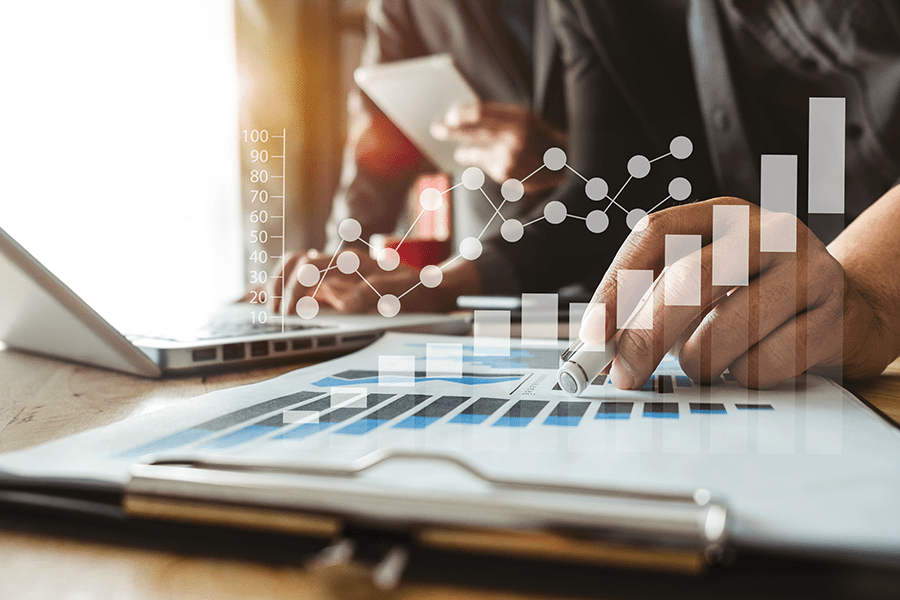 Altigo 2022 Year in Review
January 24, 2023 | Altigo
With lingering economic uncertainty continuing to shake up client portfolios, more and more firms are embracing straight-through processing technology—and choosing Altigo to streamline their alts business. In 2022, Altigo reached new milestones in adoption and volume, reflecting a snowballing network effect that continues to take hold among broker-dealers, RIAs, and sponsors who benefit from the efficiency and automation our technology provides.
Today we take a look back at a whirlwind year of growth and teamwork, all made possible by our clients and passionate team of professionals who strive to make Altigo the leading open network subscription processing platform for alternative investments.
Altigo by the Numbers
Altigo continued to grow last year, crossing the $2 billion mark in total lifetime alternative investment volume completed on the platform in July—just seven months after hitting $1 billion. Altigo finished 2022 just shy of $3 billion in total lifetime investment volume across nearly 11,000 unique transactions, seeing roughly $150 million in investment volume transacted each month before the year ran out. Looking at the numbers from another vantage point, Altigo generated 50% of its total lifetime investment volume in 2022 alone—an impressive result considering last year's risk-averse investment environment.
These results clearly show that the industry is continuing to move away from the cumbersome, manual processes associated with investing in alternatives, and Altigo is the technology that broker-dealers, RIAs, and sponsors are choosing to simplify the process.
Indeed, there are currently more than 100 sponsors on the platform—50 of whom signed with Altigo in 2022—breaking our record for the most sponsors to sign up in a single year. This further diversifies the types of offerings available on Altigo, providing a wider array of offerings for the 200+ transactional broker-dealer and RIA firms that use the platform. Today, Altigo supports a range of alternative investment offerings, including direct private placements, private equity funds, DSTs, interval funds, non-listed preferreds, non-listed REITs, non-listed BDCs, and qualified opportunity zone funds.
2022 also saw a number of broker-dealer firms such as American Trust Investment Services, Cabin Securities, Newbridge Securities Corporation, and Titan Securities join firms like Concorde and Kingswood on Altigo. Many of these firms now require all their reps to use Altigo when allocating to alternatives. That's because these firms have found that using Altigo creates efficiencies in home office supervision and onboarding, while making it easier for their reps to deliver a full range of investment solutions that align with their clients' financial goals.
Top 5 Altigo Enhancements in 2022
In 2022, we added fresh features to Altigo to create better experiences and workflows for both home office personnel and the reps and advisors they supervise. Here's a summary of the top 5 features that were added to the platform last year: 
1. Supervision Assistant: This new tool helps firms simplify, centralize, and de-risk suitability review and other compliance requirements by automating compliance checklists and completing concentration worksheet calculations—giving supervisory principals more time back in their day. It also lets firms manage workflows by exception and highlight areas for review.
2. Covered Securities Blotter: This tool enables firms to subscribe to interval funds, preferred shares, tender offer funds, and other covered securities in the same place where they manage the rest of their alternatives business. Using a simplified digital application form, firms can batch transactions and submit them in a bulk purchase order to sponsors, while still routing them through supervision, compliance, and other systems that a firm normally uses.
3. Custodian and Sponsor Enhancements: Custodians can use Altigo to review, approve, and otherwise process investments that come through the platform. Users can also automate document delivery to custodians, removing the need for advisors or home office staff to manually send documents to their custodian. Enhancements for sponsors now include allowing a sponsor signer to be included in the processing flow. This means subscription documents can be countersigned by the sponsor via Altigo's workflow instead of manually signing the completed document package.
4. Form Enhancements: Altigo continues to add new functionality for proprietary broker-dealer home office, sponsor, and custodian forms. Users can now run calculations off of form data fields, and updates to the Form Data step in Altigo make it easier for advisors and assistants to differentiate and navigate between forms.
5. Scaled-Up Automation Data Exchange: We've enhanced our data transfer and integration capabilities, making it possible to connect to more systems and other fintech tools and platforms more quickly. This, in turn, will expand our partner ecosystem and enable straight-through processing to transmit our partners' data to their preferred systems, clients, and vendors.
We continued to hear positive feedback from our clients throughout the year: 
"These guys have been absolutely great. They went to our conference, they talked to our reps, they did individual training—they walked us through the entire process. Change from the old-fashioned way of submitting paperwork can be difficult but the continued training, communication and support from the team truly sets Altigo and the team apart." Rick Carlesco, CEO, IBN Financial Services.
 
"We look forward to Altigo setting a new standard of service for our registered representatives and advisors as well as for their supervision. Straight-through processing provides reduced regulatory risk and the satisfaction of knowing that submissions will be in good order the first time—giving our supervisors more time to supervise rather than micromanage paperwork," said Kurosh Golchubian, Chief Technology Officer at Newbridge Securities.
 
"The Altigo platform has been absolutely amazing to use—it's simple and straightforward and easy to duplicate the same client information if you have more than one application. This has saved me hours of time and allowed me to get more work done in a single day instead of my time being used up filling out paperwork," said Justin Smith, RIA, American Trust Investment Services.
 
"The quick, 30-day turnaround time from signing up with Altigo to our reps going live on the platform exceeded our expectations, and our reps are completing transactions in minutes. Straight-through processing has already lowered our operational burdens as Vestech reps have begun using Altigo," said Vestech Chief Compliance Officer Marco Ramirez.
Looking ahead to 2023, Altigo will continue to deliver enhancements, including new platform integrations and more features to help broker-dealer home offices. For instance, we are working to make it easy to process additional forms and documents on Altigo that aren't directly associated with alts subscriptions such as account change paperwork, account maintenance paperwork, Reg BI forms, and much more. And of course, we will continue to build out our ecosystem of partners and industry collaborators to create the best experience for our clients—and meet increasingly important needs in the world of alternative investments.

Want to learn more about what's in store for Altigo this year? Look for us us at the Blue Vault Bowman Alts Summit, March 6-8! We're thrilled to be sponsoring and presenting at this event, where you can to discover how incorporating alternative investments into your practice can expand your overall business and client base!
Visit our brand new website rolled out in 2022 to learn more about Altigo.