CAIS and BNY Mellon's Pershing Unveil New Features to Streamline Alternative Investing for Financial Advisors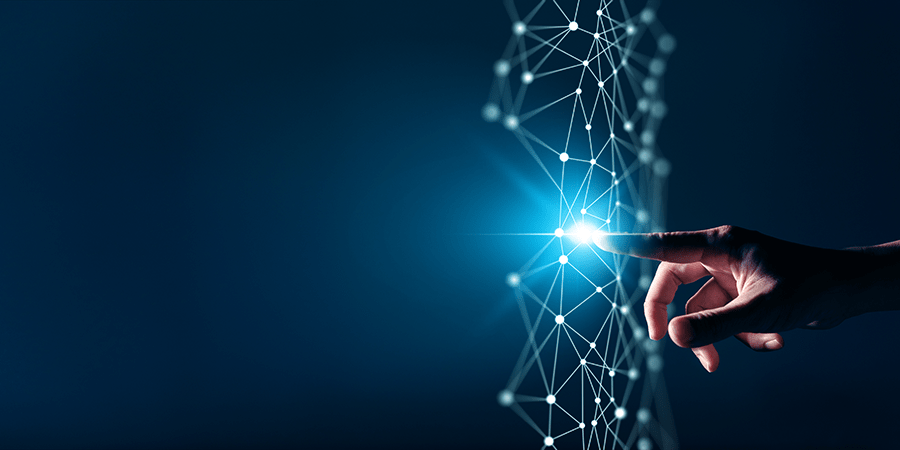 CAIS and BNY Mellon's Pershing Unveil New Features to Streamline Alternative Investing for Financial Advisors
June 30, 2022 | CAIS
New integrations including SSO, enhanced Document APIs, and automated Order Entry will help to tackle challenges and improve advisor experiences
CAIS, the leading alternative investment platform, and BNY Mellon's Pershing ("Pershing"), a leading provider of clearing and custody services, today announced a series of updates to the CAIS platform that will seek to enhance alternative investment product access and order processes, as broker-dealers and financial advisors allocate to new asset classes on behalf of their clients.
"Outdated manual processes have been one of the major barriers to alternative investment fund allocation for the independent wealth management community," said Matt Brown, Founder and CEO, CAIS. "As access to alternatives goes mainstream, our collaboration with Pershing highlights CAIS's ongoing commitment to supporting advisors as they transact, and report on, the full spectrum of alternative investments."
The expanded partnership between CAIS and Pershing offers a new level of integration that seeks to make investing in alternatives faster, more secure, and convenient for advisors. Among its new features is the automation of submitting order forms, enabled by API connectivity between CAIS and Pershing's NetX360® investment platform. Eliminating the need for manual order entry is intended to lower the risk of transfer errors or lost forms, increase data security, and reduce the number of steps required by advisors, investors, and fund providers.
"We are pleased to expand on this partnership with CAIS that will enhance the alternative investing capabilities being offered to advisors," said Justin Fay, Director, Global Strategy and Product Management, BNY Mellon's Pershing. "As investor demand for alternatives continues to grow, our priority is to make all aspects of the process more efficient and less time consuming."
The updates build on CAIS and Pershing's existing partnership, which automated manual transaction and documentation processes to reduce human error potential and improve advisors' ability to browse, research, and allocate to alternative investments. CAIS has also introduced Single Sign-On (SSO) for broker-dealers and RIAs working with Pershing. The authentication scheme should allow users to securely access independent software applications using a single set of credentials. CAIS anticipates that the result will be improved time management, lower IT costs inside advisory and brokerage firms, and mitigation of risks tied to enterprise fragmentation.
CAIS offers broker-dealers and financial advisors a choice between a complete end-to-end platform solution or a customized, modular service for specific advisor-sourced funds and strategies. Financial advisors and independent broker-dealers who use CAIS via Netx360® also have access to CAIS IQ, a proprietary learning system that helps users learn faster and retain information longer. Private funds available through CAIS undergo independent investment and operational due diligence performed by Mercer.
This announcement follows CAIS securing over $325 million in growth capital from Apollo, Motive Partners, Franklin Templeton, Reverence Capital Partners, Stone Point Ventures, and Hamilton Lane, which values the Company at more than $1.1 billion.
About CAIS

CAIS is the leading alternative investment platform for financial advisors who seek improved access to, and education about, alternative investment funds and products. CAIS provides financial advisors with a broad selection of alternative investment strategies, including hedge funds, private equity, private credit, real estate, digital assets, and structured notes, allowing them to capitalize on opportunities and/or withstand ever-changing markets. CAIS also offers custom solutions for advisors seeking to create custom fund vehicles around ideas they source.
CAIS also provides an industry-leading learning system, CAIS IQ, to help advisors learn faster, remember longer, and improve client outcomes.
All funds listed on CAIS undergo Mercer's independent due diligence and ongoing monitoring. Mercer diligence reports and fund ratings are available to advisors on the CAIS password-protected platform. CAIS streamlines the end-to-end transaction process through digital subscriptions and integrated reporting with Fidelity, Schwab, and Pershing, which make investing in alternatives simple.
Founded in 2009, CAIS, a fintech leader, is empowering over 5,300+ unique advisor firms/teams who oversee more than $2.5+ trillion in network assets. Since its inception, CAIS has facilitated over $17+ billion in transaction volume as the first truly open marketplace where financial advisors and asset managers engage and transact directly on a massive scale. CAIS has offices in New York, Los Angeles, Austin, and San Francisco. For more information about CAIS, please visit www.caisgroup.com.
Securities offered through CAIS Capital LLC, member FINRA, SIPC.
About BNY Mellon's Pershing

BNY Mellon's Pershing is a leading provider of clearing and custody services. We are uniquely positioned to help complex financial services firms transform their businesses, drive growth, maximize efficiency, and manage risk and regulation.
Wealth management and institutional firms outsource to us for trading and settlement services, investment solutions, bank and brokerage custody, middle and back office support, data insights, and business consulting.
Pershing brings together high-touch service, an open digital platform and the BNY Mellon enterprise to deliver a differentiated experience for every client.
Pershing LLC (member FINRA, NYSE, SIPC) is a BNY Mellon company. With offices around the world, Pershing has over $2 trillion in assets and millions of investor accounts. Pershing affiliates include Albridge Solutions, Inc. and Lockwood Advisors, Inc., an investment adviser registered in the United States under the Investment Advisers Act of 1940. Additional information is available on pershing.com, or follow us on LinkedIn or Twitter @Pershing.
Media Contact
For CAIS
Nadia Damouni
pro-CAISPR@Prosek.com