American Realty Capital New York City REIT Challenges Voting Results
October 2, 2017 | James Sprow | Blue Vault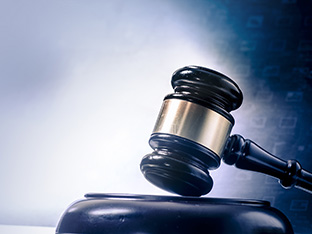 American Realty Capital New York City REIT Inc. is challenging the preliminary results of its reconvened Sept. 7 annual shareholder meeting regarding the company's charter amendment proposals. In an 8-K filed on September 29, 2017, signed by Edward M. Weil, Jr., the CEO, President and Secretary of the nontraded REIT, the Company reported the preliminary results of the votes on numerous proposals for amendments to the Company's Charter. According to the preliminary results, there were present, in person or by proxy, approximately 58.3% of the shares entitled to vote.
The company believes the results, delivered by the independent election inspectors at IVS Associates Inc., were incorrect as they were unsuccessful in giving effect to a significant number of votes cast on each of the proposals.
The proposals voted upon at the meeting included charter amendments related to certain provisions that the company had said were redundant or may not comply with the Maryland General Corporation Law and that are inconsistent with those of most publicly traded real estate investment trusts. The proposals are described in greater detail in the Company's definitive proxy statement dated April 24, 2017.
According to the preliminary results, none of the proposals gained the requisite votes for approval.


Learn more about AR Global on the Blue Vault Sponsor Focus page.


American Realty Capital Healthcare Trust III, Inc. Approves $17.64 NAV, Ceases Distributions
Healthcare Trust, Inc. to Acquire American Realty Capital Healthcare Trust III, Inc. Portfolio for Approximately $120 Million
American Realty Capital Healthcare Trust III Suspends DRIP
Go Back
Austin Gross
Blue Vault Broker Dealer Educational Summit
Blue Vault has been an important partner to Geneos in providing us and our advisors pertinent information about non-traded products and the industry as a whole. The annual BD Summit is a valuable due diligence experience for any broker dealer."