American Realty Capital—Retail Centers of America Webcast February 8 at 4:00 PM EST
February 3, 2017 | James Sprow | Blue Vault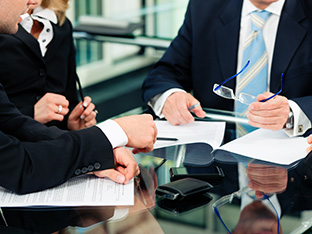 Prior to the special meeting of American Realty Capital—Retail Centers of America (RCA) shareholders to be held on February 13, 2017, to vote on the merger with American Finance Trust (AFIN), the REIT will present a webcast on February 8, 2017, at 4:00 PM EST.  The website for the webcast is to be found at http://ar-global.com/events/.
As announced, the deal would have a value to $10.26 per share. American Finance Trust Inc. will pay $0.95 per share in cash and exchange 0.385 shares of its common stock to acquire each outstanding share of American Realty Capital—Retail Centers of America Inc. (The $10.26 value per share to RCA shareholders is based upon AFIN's most recently announced NAV.)  However, since AFIN is a nontraded REIT, there can be no assurance that the stated value of the merger to RCA shareholders will be realized.
Investors may obtain free copies of the joint proxy statement/prospectus and other relevant documents filed by AFIN and RCA with the SEC (if and when they become available) through the website maintained by the SEC at www.sec.gov.
Copies of the documents filed by AFIN with the SEC are also available free of charge on AFIN's website, www.americanfinancetrust.com, and copies of the documents filed by RCA with the SEC are available free of charge on RCA's website, www.retailcentersofamerica.com.

Click here to learn more about American Realty Global 
Go Back
Loreen M. Gilbert, CIMA, AIF, CRC, CLTC – President, WealthWise Financial Services
Blue Vault
Our firm has been using Blue Vault from the first year it was available.
We have found it to be a valuable tool to verify what wholesalers tell us and to dig deep into how the reported investments are really performing.
We appreciate that Blue Vault has expanded its services from initially covering REIT's to now also including BDC's.
Our clients also appreciate that we conduct this additional due diligence on their behalf.