Are REITs Good Dividend Investments?
August 3, 2017 | Jeff Reeves | U.S. News and World Report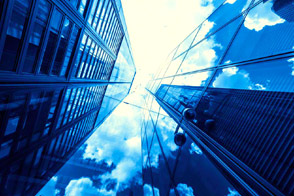 Roughly one year ago, the Standard & Poor's 500 index made a big change to its structure, giving real estate-related investments their own category.
This move increased the number of core sectors in the popular stock index from 10 to 11, and gave real estate a prominent place in the list of investments that should make up a well-balanced portfolio. According to current sector weightings right now, the real estate sector represents a 2.9 percent share of the S&P 500 – larger than both the materials and telecommunications sector.
But despite this increased attention, many investors don't really understand what makes the real estate investment different from conventional blue-chip stocks.
Go Back
Second Annual Blue Vault Broker Dealer Educational Summit 2016
2016 Broker Dealer Educational Summit 2016
Best Due Diligence meeting in the industry. No sales pitches, senior level decision makers, meaningful discussions and the Broker Dealer networking sessions were especially useful. Thanks to Blue Vault for raising the bar!