Black Creek Industrial REIT IV Purchases Pescadero Distribution Center
June 27, 2018 | James Sprow | Blue Vault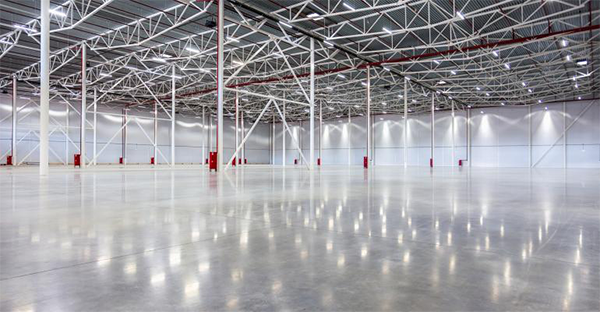 On June 20, 2018, Black Creek Industrial REIT IV Inc., through its wholly-owned subsidiary, acquired a 100% fee interest in one industrial building totaling approximately 382,000 square feet on approximately 19.5 acres. The purchase price was $45.75 million, exclusive of closing costs. The Pescadero Distribution Center is located in the Central Valley market in California and is 100% occupied by two customers with a weighted-average remaining lease term (based on square feet) of approximately 5.4 years. The Pescadero Distribution Center was completed in 2017.
Black Creek Industrial REIT IV is a nontraded REIT that broke escrow in November 2016 and had raised $40.3 million in its public offering of Class I, Class T and Class W shares as of March 31, 2018. On June 15, 2018, the REIT announced an updated estimated NAV per share of $10.0032 for each share class.
The REIT had declared distributions at the rate of 5.45% as of March 31, 2018, based upon the $10.00 original offering price and before applicable fees for Class T and Class W shares. 
The Company has now purchased four properties, including a 441,000 square foot warehouse/distribution center in Ocoee, Florida, a 57,000 square foot industrial building in Pompano Beach, Florida, and an 86,000 square foot industrial building in Ontario, California. The REIT has two other pending acquisitions, Gothard Industrial Center (59,000 sq. ft.) in Huntington Beach, California, and Ontario Distribution Center (247,000 sq. ft.) in Ontario, California, according to S&P Global.
Sources:  SEC, Blue Vault


Learn more about Black Creek Group on the Blue Vault Sponsor Focus page


FIRST PERSON: Dwight Merriman of Black Creek Group
Black Creek Group Names Raj Dhanda as First CEO
Industrial Property Trust Inc. Explores Full-Cycle Options
Go Back
John E. Moriarty, ChFC
December 2015
I have been in the financial services industry for 20 years and our firm provides an education platform that gets clients to "think differently" about their financial picture.  For many years we have communicated to clients the need to diversify their portfolios using alternative asset classes and more specifically, private non-traded investments.  Due diligence on these types of financial vehicles is essential and when I learned about Blue Vault in 2010, our firm immediately began using their material as a tool to build confidence in the minds of our advisors on which alternatives to recommend to clients.  I am impressed with the way Blue Vault continues to add value to their subscribers and I view their publication as a tremendous resource in today's complex world.