Blackstone Real Estate Income Trust Acquires Hyatt Place UC Davis Hotel
January 24, 2017 | James Sprow | Blue Vault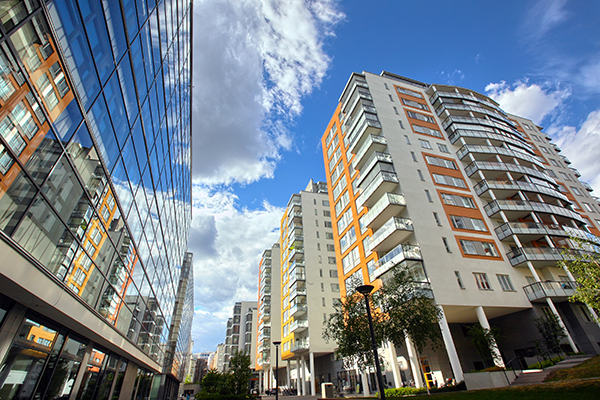 On January 20, 2017, Blackstone Real Estate Income Trust, Inc. acquired the Hyatt Place UC Davis from an affiliate of Westbrook Partners for approximately $32.2 million, exclusive of closing costs. The hotel was constructed in 2010, recently expanded in 2014, and is the only hotel on the University of California, Davis campus.
The hotel has 127 total rooms with an average daily rate in 2016 of $158 and a Rev/PAR of $131. The average occupancy in 2016 was 83%.
The UC Davis Hotel is the most recently built hotel and the Company believes among the highest quality of the hotels in the Davis, California hotel market, which currently consists of 11 hotels comprising 732 keys. The Company believes the Davis, California hotel market benefits from attractive fundamentals as no new supply was added to the market in 2016, and the Company is not aware of any new hotels under construction. The Company believes the limited new supply has resulted in strong recent growth with the property's revenue per available room increasing 9% in 2016.
The UC Davis Hotel is subject to a ground lease with The Regents of The University of California, which owns the underlying land. The ground lease expires in 2070 and includes a moratorium on further hotel development on the University of California, Davis core campus through 2040.
The property is operated under the Hyatt brand name pursuant to a franchise agreement with an affiliate of Hyatt Hotels Corporation. The franchise agreement expires on December 31, 2036, with a right to enter into a 10-year successor agreement, subject to customary conditions. The acquisition of the UC Davis Hotel was funded through proceeds from the Company's public offering.
Blackstone Real Estate Income Trust broke escrow in their initial public offering as of January 1, 2017, having raised $279 million. On January 1, 2017, the Company had issued and sold 27,859,345 shares of the Company's common stock (consisting of 23,763,345 Class S shares and 4,096,000 Class I shares) in the offering.
---
Recent News
Blackstone's Nontraded REIT Has Broken Escrow
Blackstone's Schwarzman sees historic regulatory overhaul from Trump
Blackstone's Gray: Trump win is a game changer for real estate
Blackstone reaches another AUM record, net income up nearly 50% in quarter
Schwarzman: Blackstone an 'army that's moving forward on all fronts'
Blackstone is Paving the Way For Lower Fees in the Alternative Investment Industry.

Go Back
Austin Gross
Blue Vault Broker Dealer Educational Summit
Blue Vault has been an important partner to Geneos in providing us and our advisors pertinent information about non-traded products and the industry as a whole. The annual BD Summit is a valuable due diligence experience for any broker dealer."