Blackstone's REIT Buys $116M of Mortgage-backed Securities
March 27, 2017 | by James Sprow | Blue Vault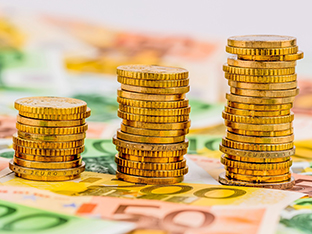 In March 2017, the REIT purchased $116 million of commercial mortgage-backed securities issued by a trust sponsored by Goldman Sachs, and secured by a mortgage loan on the Willis Tower in Chicago, Illinois made to subsidiaries of a fund advised by Blackstone. The investment by Blackstone and its affiliates (including the REIT) represented a 49% participation in several tranches of the $1.0 billion mortgage loan securitization. The REIT acquired its minority participation from Goldman Sachs, Bank of America and Citibank in a fully subscribed offering on market terms negotiated by the majority third party investor. Blackstone and its affiliates (including the REIT) will forgo all non-economic rights (including voting rights) in the Willis Tower CMBS as long as the subsidiaries of the Blackstone-advised fund own Willis Tower.
The CMBS issuance backs Blackstone's $500 million project to reconfigure about 460,000 square feet of existing space at the Willis Tower. The project will provide 150,000 square feet for tenant use and more than 300,000 square feet of additional retail, dining and entertainment space at the base of the tower, along with a 30,000 square foot outdoor deck and garden space. The Skydeck Chicago experience on the building's 103rd floor will also be upgraded.
According to CoStar Group, the REIT also recently bought the 388-unit Sonora Canyon Apartments in Meza, Arizona, for $40.7 million and the six-building Stockton Industrial Park industrial complex aggregating 878,000 square feet in California for $32.5 million.
As of March 22, the REIT had received $477 million in net proceeds from its best-efforts offering.
On January 20, 2017, the REIT closed on the acquisition of the Hyatt Place UC Davis for $32.2 million, with 127 hotel rooms, in Davis, California.
Go Back
Derek Hayes
Blue Vault's Services
BlueVault saves a lot of time and effort in obtaining good numbers for analysis and provides good insights to compare against my own.