Bluerock Capital Markets Reports Record Capital Raise in November
December 18, 2018 | James Sprow | Blue Vault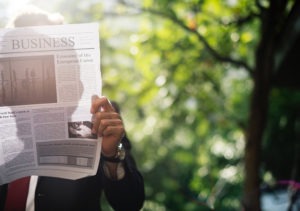 Bluerock Capital Markets, LLC ("Bluerock"), a distributor of institutional alternative investment products, announced on December 18 that it had another record capital raise of over $79 million across all of its products in the month of November. Bluerock reports it is on pace to bring in more $750 million of investor capital in 2018; a substantial year-over-year increase over its 2017 record year.
Bluerock reported that a key contributor to this substantial growth in sales is its flagship '40 Act Fund (an "interval fund"), Total Income+ Real Estate Fund, which reported sales of over $62 million in the month of November, which is more than a 10% increase from its previous record sales in August. Blue Vault reports interval fund sales monthly for 12 of the largest interval funds and year-to-date thru November Bluerock's Total Income+ Real Estate Fund has an estimated $480.4 million in sales. Bluerock also manages the listed Bluerock Residential Growth REIT which issues non-listed preferred stock. Blue Vault reports sales of the non-listed preferred by the REIT of approximately $101.6 million year-to-date thru November.
Based on sales information obtained from industry third-parties, Bluerock reports maintaining its ranking as one of the top four sponsors within the Direct Investment Industry in new capital raised year-to date through November and continues to be one of the fastest-growing distributors of real estate-related direct investment products marketed through independent broker-dealers and registered investment advisors.
In its December 18 press release, Jeffrey Schwaber, CEO of Blue Rock Capital Markets said, "The Total Income+ Real Estate Fund has continued to be a place for stability in a very volatile 2018. The Fund has delivered on its stated investment objectives of providing current income and capital appreciation with significantly lower volatility and correlation to the broader markets every year, for six consecutive years." Mr. Schwaber continued, "Bluerock's conservative institutional approach toward providing investors access to best-in-class institutional managers and investment programs with a focus on income generation, tax efficiency, appreciation, and stability continues to gain attraction from advisors seeking refuge from the bond and public equity markets."
For the full press release which includes performance data for Total Income+ Real Estate Fund, click the button below.


Learn more about Bluerock Real Estate on the Blue Vault Sponsor Focus page


FIRST PERSON: Jeffrey Schwaber of Bluerock
Bluerock Value Exchange Reports Sellout on Kissimmee Class A Multifamily 1031 Exchange Offering
Bluerock Residential Growth REIT (BRG) Announces Fourth Quarter 2018 Series B Preferred Stock Dividends
Go Back
Second Annual Blue Vault Broker Dealer Educational Summit 2016
Broker Dealer Educational Summit 2016
The time (at Blue Vault's 2nd Annual Broker Dealer Educational Summit) proved extremely informative.