Capital Square Acquires Build-for-Rent Townhome Community Near Raleigh for DST Offering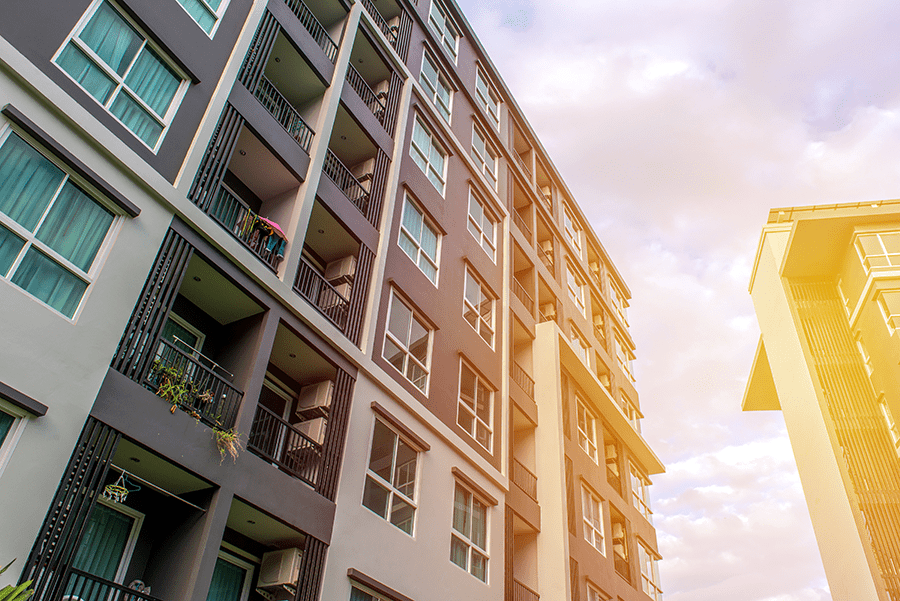 Capital Square Acquires Build-for-Rent Townhome Community Near Raleigh for DST Offering
March 7, 2023 | Capital Square
Capital Square, one of the nation's leading sponsors of tax-advantaged real estate investments and an active developer of multifamily communities, announced today the acquisition of Ashford Townes, a 74-unit newly constructed build-for-rent townhome community in the affluent Raleigh suburb of Fuquay-Varina, North Carolina. The community was acquired on behalf of CS1031 Ashford Townes BFR Housing, DST, which seeks to raise $13.7 million in equity from accredited investors and has a minimum investment requirement of $50,000.
Capital Square formed the Private Equity Group managed by experienced real estate executives, Dave Platter and Jon Trott, as managing directors and co-heads, to profit from opportunities in the housing market, including a dedicated build-for-rent ("BFR") strategy in high growth sunbelt markets. This represents Capital Square's third BFR offering on platform to date.
"With a housing shortage of over four million units, Capital Square believes build-for-rent (BFR) housing solutions provide the U.S. with a vital supply of new housing stock," said Louis Rogers, founder and chief executive officer. "These professionally managed and highly amenitized communities are desirable for providing the benefits of single-family living without the associated costs of ownership. Our BFR strategy is complementary with the existing multifamily business — Capital Square will continue to thoughtfully acquire and develop multifamily communities throughout the Southeast and Texas in the years to come."
Located at 604 Oakbrook Pass Way, construction of Ashford Townes was completed in February 2022. Developed by D.R. Horton, the nation's largest homebuilder by volume, the modern units boast three-bedroom, open floorplans averaging 1,693 square feet with integrated smart-home technology, stainless steel appliances, quartz countertops, high vaulted ceilings, built-in window blinds, spacious walk-in closets, full size washer-dryers, attached one-car garages, private patios and outdoor storage. A community dog park is additionally contemplated for development.
Ashford Townes is one of just five single-family or townhome purpose-built rental communities of institutional quality currently available within the Greater Raleigh area. The property is approximately 30 minutes south of Research Triangle Park, the largest research park in the U.S. and a premier global innovation center. Its 7,000 acres encompass the Raleigh-Durham-Cary combined statistical area and boasts a diverse, innovation-based economy anchored by world-class universities and hundreds of companies, including science and technology firms, government agencies, academic institutions, startups and nonprofits.1
The property offers residents efficient commutes to over 130,000 jobs and a five-minute drive to local retailers, restaurants, breweries, fitness centers and top performing schools. Resident area household incomes average $106,500, with leading employers including the University of North Carolina at Chapel Hill, Novartis, IQVIA, JLL and Duke Energy. The Fuquay-Varina submarket experienced approximately 13% rent growth in 2022 while the Raleigh-Durham area experienced rent growth of approximately 15%. Rents are forecasted to grow an average of 3.5% each year for the next five years in the Fuquay-Varina submarket and 3.75% in Raleigh-Durham.2
"The Research Triangle region welcomed more than 900,000 new residents between 2000 and 2017,3 and a declining inventory of high-quality land sites, competition from multifamily developers and supply chain disruptions have resulted in limited deliveries of rental communities to the region," said Whitson Huffman, co-chief executive officer. "Ashford Townes offers a convenient, reliable and spacious housing option amidst the least affordable single-family for-sale market that the Raleigh area has experienced in decades."
Since its founding in 2012, Capital Square has acquired 170 real estate assets for over 6,000 investors seeking quality replacement properties that qualify for tax deferral under Section 1031 of the Internal Revenue Code and other investors seeking stable cash flow and capital appreciation.
Sources:
     1. https://www.rtp.org/the-foundation/, 2023.     
     2. Yardi Matrix, 2023.
     3. United Nations Population Division, 2022.
About Capital Square

Capital Square is a national real estate firm specializing in tax-advantaged real estate investments, including Delaware statutory trusts for Section 1031 exchanges, qualified opportunity zone funds for tax deferral and exclusion and a real estate investment trust (REIT). In recent years, the company has become an active developer of mixed-use multifamily properties in the Southeastern U.S., with eight current projects with a total development cost in excess of $600 million. Since 2012, Capital Square has completed more than $7.5 billion in transaction volume. Capital Square's related entities provide a range of services, including due diligence, acquisition, loan sourcing, property/asset management and disposition, for a growing number of high-net-worth investors, private equity firms, family offices and institutional investors. Since 2017, Capital Square has been recognized by Inc. 5000 as one of the fastest growing companies in the nation for four consecutive years. In 2017, 2018 and 2020, the company was also ranked on Richmond BizSense's list of fastest growing companies. Additionally, Capital Square was listed by Virginia Business on their "Best Places to Work in Virginia" report in 2019 and their "Fantastic 50" reports in 2019 and 2020. To learn more, visit www.CapitalSq.com.
Disclaimer: Securities offered through WealthForge Securities, LLC, Member FINRA/SIPC. Capital Square and WealthForge Securities, LLC are separate entities. There are material risks associated with investing in DST properties and real estate securities including illiquidity, tenant vacancies, general market conditions and competition, lack of operating history, interest rate risks, the risk of new supply coming to market and softening rental rates, general risks of owning/operating commercial and multifamily properties, short term leases associated with multi-family properties, financing risks, potential adverse tax consequences, general economic risks, development risks, long hold periods, and potential loss of the entire investment principal. Past performance is not a guarantee of future results. Potential cash flow, returns and appreciation are not guaranteed. IRC Section 1031 is a complex tax concept; consult your legal or tax professional regarding the specifics of your particular situation. This is not a solicitation or an offer to see any securities. Please read the Private Placement Memorandum (PPM) in its entirety, paying careful attention to the risk section prior to investing. Diversification does not guarantee profits or protect against losses. Private placements are speculative.
Media Contact:

Jill Swartz
Spotlight Marketing Communications
949-427-1389
jill@spotlightmarcom.com