Capital Square Reports Record Year: $2.29 Billion in Acquisitions and More Than $1 Billion in Equity Raised in 2022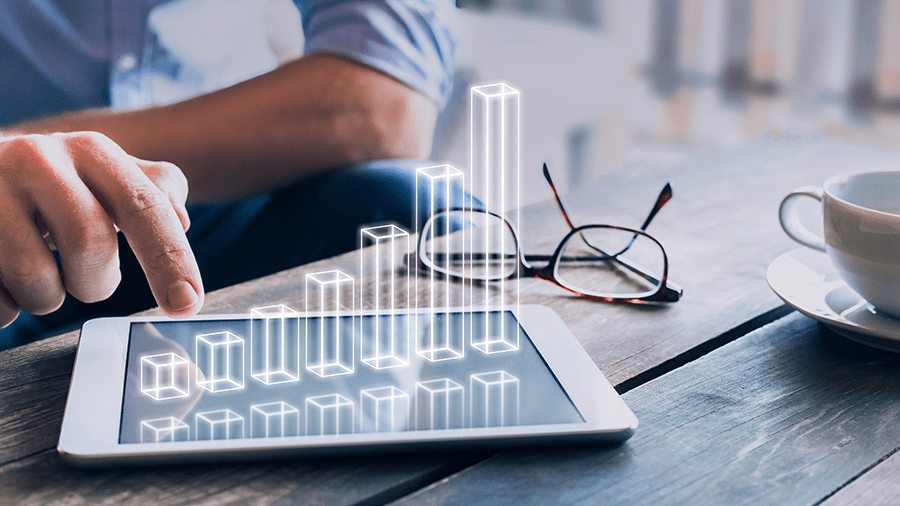 Capital Square Reports Record Year: $2.29 Billion in Acquisitions and More Than $1 Billion in Equity Raised in 2022
January 18, 2023 | Capital Square
Capital Square, one of the nation's leading sponsors of tax-advantaged real estate investments and a developer of multifamily communities, announced today that in 2022 the firm acquired more than $2.29 billion in real estate (based on investment cost), raised more than $1 billion in equity for its investment programs, and took five Delaware statutory trust (DST) programs full-cycle. The firm also launched a new build-for-rent (BFR) division, Private Equity Group, that focuses on single-family build-for-rent home acquisitions and development opportunities.
"2022 was another record year for Capital Square, exceeding acquisition and fundraising goals for DST and opportunity zone funds," said Louis Rogers, founder and co-chief executive officer of Capital Square. "Capital Square also took five Delaware statutory offerings full cycle resulting in an average 170.24% total return* to investors, with most investors reinvesting in another Capital Square-sponsored DST to continue the tax deferral under Internal Revenue Code Section 1031. The firm's development team continued the successful construction of seven new apartment communities, totaling over 1,020 units, in spite of unprecedented inflation, interest rate volatility, and shortages of labor and material."
Capital Square's annual equity raise of over $1 billion was a new record for the firm and an approximately 20% increase over 2021. As of year-end 2022, Capital Square has sponsored 135 investment offerings comprised of 166 individual properties for the firm's DST programs, qualified opportunity zone funds and REIT. The firm has completed more than $7.5 billion in real estate transaction volume since formation in late 2012.
During 2022, Capital Square took five Delaware statutory offerings full cycle, with most investors reinvesting in another Capital Square-sponsored DST to continue the tax deferral under Internal Revenue Code Section 1031. Total return* to investors from 2022 full-cycle DSTs averaged 170.24% with an average internal rate of return of 12.78%.
At year end, Capital Square's real estate portfolio totaled 55 multifamily, 14 manufactured housing and 71 commercial assets with an aggregate occupancy of 95.5%. Multifamily properties realized gross rent collections of over 98% per month and gross rent collections among its commercial portfolio exceeded 99% per month throughout 2022.
"With the launch of the new build-for-rent division and ongoing success of the multifamily development division, Capital Square continued to expand its reach by providing innovative investment offerings to a growing number of investors and financial advisors nationwide while building better futures for the communities we serve," said Whitson Huffman, co-chief executive officer.
According to the National Multifamily Housing Council, 4.3 million housing units will be needed in the U.S. by 2035 to meet rental housing demands. Capital Square's recently launched Private Equity Group, which oversees the company's new build-for-rent initiative, will focus on relieving this demand among residents who seek a single-family lifestyle, and the financial and leasing flexibility of a rental with the amenities and convenience of a professionally managed property. Additionally, Capital Square delivered a total of 209 new multifamily apartment units in 2022 and has an additional 2,531 units in various stages of development in Colorado, North Carolina, South Carolina, Tennessee and Virginia.
To support Capital Square's growing client and investor base, the firm welcomed 36 new employees during 2022 and now totals 111 professionals based in the company's Richmond, Virginia headquarters and regional offices in Washington, D.C. and Newport Beach, California. To better support investors and financial advisors, Capital Square also introduced a custom online portal that provides real-time access to investment documents, reports, and year-end tax packages.
In keeping with the company's ongoing commitment to building a better future, Capital Square initiated "Capital Square Cares" in 2022 to spearhead the firm's growing charitable endeavors. Meaningful financial support in 2022 was made to the Multiple Sclerosis Society, Children's Hospital of Richmond at VCU, the March of Dimes and others. 
About Capital Square
Capital Square is a national real estate firm specializing in tax-advantaged real estate investments, including Delaware statutory trusts for Section 1031 exchanges, qualified opportunity zone funds for tax deferral and exclusion and a real estate investment trust (REIT). In recent years, the company has become an active developer of mixed-use multifamily properties in the Southeastern U.S., with eight current projects with a total development cost in excess of $540 million. Since 2012, Capital Square has completed more than $7.5 billion in transaction volume. Capital Square's related entities provide a range of services, including due diligence, acquisition, loan sourcing, property/asset management and disposition, for a growing number of high-net-worth investors, private equity firms, family offices and institutional investors. Since 2017, Capital Square has been recognized by Inc. 5000 as one of the fastest growing companies in the nation for four consecutive years. In 2017, 2018 and 2020, the company was also ranked on Richmond BizSense's list of fastest growing companies. Additionally, Capital Square was listed by Virginia Business on their "Best Places to Work in Virginia" report in 2019 and their "Fantastic 50" reports in 2019 and 2020. To learn more, visit www.CapitalSq.com.
Disclaimer: Securities offered through WealthForge Securities, LLC, Member FINRA/SIPC. Capital Square and WealthForge Securities, LLC are separate entities. There are material risks associated with investing in DST properties and real estate securities including illiquidity, tenant vacancies, general market conditions and competition, lack of operating history, interest rate risks, the risk of new supply coming to market and softening rental rates, general risks of owning/operating commercial and multifamily properties, short term leases associated with multi-family properties, financing risks, potential adverse tax consequences, general economic risks, development risks, long hold periods, and potential loss of the entire investment principal. Past performance is not a guarantee of future results. Potential cash flow, returns and appreciation are not guaranteed. IRC Section 1031 is a complex tax concept; consult your legal or tax professional regarding the specifics of your particular situation. This is not a solicitation or an offer to see any securities. Please read the Private Placement Memorandum (PPM) in its entirety, paying careful attention to the risk section prior to investing. Diversification does not guarantee profits or protect against losses. Private placements are speculative.
*The "total return" represents the ratio of total sales proceeds and distributions through the life of the asset over the total initial equity invested. The "annualized return" is defined as the difference between net sale proceeds and initial investment, plus the distributions over the holding period, divided by the initial investment; divided by the number of months; times 12. The ROE and annualized return are net of fees and represent a return to an individual investor. No representation is made that any investment will or is likely to achieve profits or losses similar to those achieves in the past or that losses will not be incurred.