CBRE Global Investors Fund Acquires Atlanta Office Complex
January 4, 2018 | Pam Barnett | CBRE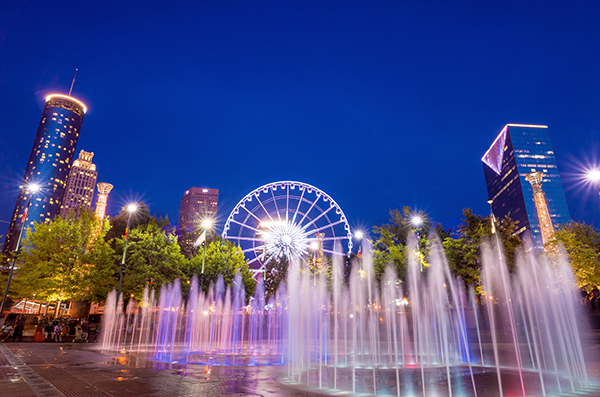 LOS ANGELES – January 4, 2018 – The CBRE Strategic Partners U.S. Value 8 fund has acquired Concourse Creative Campus, a 751,093 square foot office complex that consists of two eight-story office buildings, one four-story office building, three parking structures and a 5-acre vacant land parcel in Atlanta. The property is 88 percent leased.
The Concourse Creative Campus is located at One, Two and Four Concourse Parkway NE within the Concourse Office Park, generally considered to be the most recognizable master-planned business park in Atlanta's Central Perimeter submarket. The "urban suburban" campus has dedicated shuttle service to the two MARTA stations in the Central Perimeter, an onsite conference facility and café, and is adjacent to a newly renovated Westin Hotel, the Concourse Athletic Club and a freestanding childcare facility. A pending major overhaul of the adjacent I-285/SR400 interchange will improve visibility and accessibility and shorten travel times to and from the area.
The recently renovated buildings offer efficient and desirable floorplates ranging from 37,000 to 41,000 square feet, which are conducive to open office configurations and, along with the amenity-rich location, are expected to attract both larger and smaller tenants. Planned capital projects to fully modernize the buildings include the addition of CBRE Global Investors' 5-Star Worldwide Center, HVAC upgrades, exterior repairs and common area renovations. The team will seek LEED certification for the property.


Learn more about CBRE Global Investors on the Blue Vault Sponsor Focus page.

Go Back