CIM Group Announces CCIT II Property Acquisitions of More than $132 Million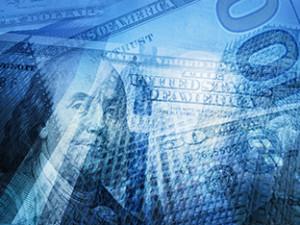 January 24, 2020
CIM Group announced on January 22, 2020, that CCIT II, a publicly registered non-listed real estate investment trust ("REIT") sponsored by affiliates of CIM Group, has acquired four commercial properties totaling $132,080,000 in the last 30 days. The acquisition from unaffiliated third-party sellers added 519,000 square feet on single-tenant net-leased assets to the CCIT II portfolio.
Details on the properties are as follows:
• 6 Tech Drive, located in Andover, Massachusetts, was purchased in January for $19.9 million. Draeger Medical Systems, an international manufacturer of medical, safety and aerospace equipment, has a long-term lease on the 128,400 square-foot building, which serves as their North American Headquarters. The building is part of the Andover Tech Center, which houses headquarters for other technology companies, as well as an extended-stay hotel.
• 1740 International Drive, located in Memphis, Tennessee, was acquired for $78 million in December. International Paper Company, one of the world's leading producers of packaging, pulp and paper, occupies the 238,583 square-foot, nine-story office building, which was constructed for the company in 2015 on the 5.1 acre site.
• 25 Loveton Circle, located in Sparks, Maryland, was purchased in December for $9.6 million. The 54,837 square-foot, single-story building has a long-term lease with a provider of on-site operations and maintenance for mechanical building systems. Built in 1981 and renovated in 2016, this location is the tenant's national headquarters.
• 10330 David Taylor Drive, located in Charlotte, North Carolina, was acquired for $25.4 million, also in December. The 97,596-square-foot, three-story building serves as the regional headquarters for United Rentals, an equipment rental company serving a variety of commercial businesses with a network of locations throughout the United States and Canada.
About Cole Office & Industrial REIT (CCIT II)
Cole Office & Industrial REIT (CCIT II), Inc. ("CCIT II") is a public, non-listed REIT formed in 2013 that primarily owns and operates income-producing, single-tenant corporate office and industrial properties subject to long-term net leases with national or regional creditworthy tenants. CCIT II seeks to provide access to high-quality commercial real estate assets, providing current income, reduced overall portfolio volatility, and the potential for capital appreciation for its shareholders. As of September 30, 2019, CCIT II held $983.2 million in total assets, with $621.6 million being in real estate, for a total of 19 properties located in 10 states. CCIT II is sponsored by an affiliate of CIM Group, LLC.
About CIM Group
CIM is a community-focused real estate and infrastructure owner, operator and lender. Since 1994, CIM has led more than $60 billion of projects in metropolitan communities across the Americas on behalf of its own account and for its partners and co-investors. CIM's broad in-house expertise includes decades of research, acquisition, credit analysis, development, finance, leasing and property management experience in real assets located in and serving densely populated communities, net-lease assets and other associated credit strategies. Using its disciplined approach and extensive in-house expertise, CIM seeks to create value in projects, which ultimately enhances communities. For more information, visit www.cimgroup.com.
Source: CIM Group, Blue Vault
Go Back
Thomas E. Burns, III
July 29, 2015
I subscribe to Blue Vault to keep up with the sponsors and their wholesalers! The analysis keeps me up to date with the various portfolios and the way they are managed, including the differences between them.