CIM Income NAV Files $4 Billion Best-Efforts Offering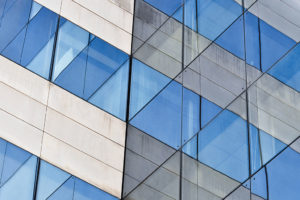 February 10, 2020 
Nontraded REIT CIM Income NAV Inc. filed for a best-efforts offering of up to $4.00 billion in shares of four classes of its common stock. The offering is a follow-on offering for the continuous, perpetual-life daily NAV REIT.
The company will offer up to $3.50 billion of class D, class T, class S and class I shares in a primary offering, and up to $500.0 million in shares pursuant to its distribution reinvestment plan.
CIM Income NAV had around 18.0 million of class D shares, around 14.4 million of T shares, around 7,000 class S shares and approximately 1.1 million class I shares outstanding as of January 24. The price to the public will equal the NAV per share for each class, plus for T shares and S shares sold in the primary offering only, applicable upfront selling commissions and dealer manager fees. The NAV per share may vary from day-to-day and the REIT is offering volume discounts on certain purchases of $150,000 or more of T shares or S shares. On January 24, 2020, the offering prices to the public were: $17.71 for Class D shares, $17.94 for Class T and Class S shares, and $17.98 for Class I shares.
Net proceeds from the offering will be contributed to the operating partnership of the company to make acquisitions, reduce borrowings and repay indebtedness, as well as fund distributions and redemption activity.
CIM Income NAV acquires commercial properties, including retail, office and industrial assets, under long-term net leases. As of January 24, the REIT owned 124 real estate properties. The company is externally managed by its adviser, CIM Income NAV Management LLC, a unit of CCO Group LLC. CIM Income affiliate CCO Capital LLC is the offering's dealer manager.
Source: SEC
Go Back
Ramón A. Rivera-Ramos
Blue Vault Nontraded REIT and Nontraded BDC Reviews
Blue Vault helps me to stay well informed on the financial status of both open and closed nontraded REITs and BDCs, so that I can help my clients better understand the product, before they make the decision to invest and after.