Colony NorthStar to Merge Two NTRs and Selected Colony NorthStar Assets to Create Listed REIT
August 28, 2017 | James Sprow | Blue Vault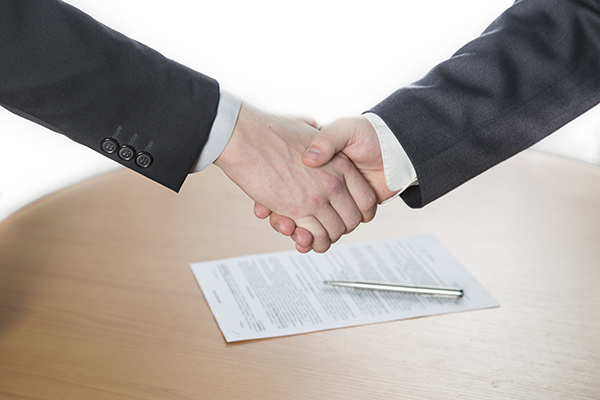 Colony NorthStar Inc., NorthStar Real Estate Income Trust Inc. and NorthStar Real Estate Income II Inc. have entered into a definitive transaction to form Colony NorthStar Credit Real Estate Inc. Under the terms of the all-stock deal, a select portfolio of Colony NorthStar assets and liabilities will be merged with NorthStar and NorthStar II to create a commercial real estate credit investment trust. The Company will have approximately $5.5 billion in assets and $3.4 billion in equity value, which will position it as the second largest (by equity value) publicly-listed commercial mortgage REIT.
According to the August 28 press release the merger will create a portfolio with a diversified investment mandate across the capital structure that should serve to mitigate investment risk and provide flexibility through economic cycles to achieve appropriate risk-adjusted returns.  The Company expects to have access to multiple financing sources at an attractive cost of capital.
NorthStar and NorthStar II are public, nontraded real estate investment trusts sponsored by Colony NorthStar that were formed to originate, acquire and manage a portfolio of commercial real estate debt, select equity and securities investments, primarily in the U.S.
Colony NorthStar will contribute substantially all of the U.S. investments within its other equity and debt segment that are transferable assets to Colony NorthStar Credit Real Estate Inc. NorthStar and NorthStar II will merge with and into the new company. Colony NorthStar will receive shares of class A common stock of the new company as well as membership units in its operating company. The membership units will be exchangeable for shares of class A common stock or cash, in Colony NorthStar Credit's sole discretion.
Stockholders of NorthStar and NorthStar II stockholders will receive shares of Colony NorthStar Credit's class B common stock, which will convert to shares of class A common stock in tranches. Ten percent will convert within 30 days, 45% at 180 days, and 45% at one year, in each case, after closing of the transaction. The deal is contingent on the stock of the new company being listed on a national exchange. That can occur up to nine months after NorthStar and NorthStar II shareholders approve the deal. Closing is expected in late 2017 or the first quarter of 2018.
Colony NorthStar's board approved the deal, as did the special committees and boards of NorthStar and NorthStar II. Stockholders of Colony NorthStar, NorthStar and NorthStar II will each hold approximately 37%, 32%, and 31% in the new company, respectively, on a fully diluted basis.
The class A common stock received by Colony NorthStar in the transaction or upon redemption of membership units will be subject to a lock-up restriction prohibiting sales of such shares for a year from the deal's closing.
Colony NorthStar will serve as the new entity's external manager. Executive Vice President and Chief Investment Officer Kevin Traenkle will serve as CEO, and Sujan Patel, managing director and co-head of Colony NorthStar's U.S. Investment Management, will become CFO. The seven-member board will include four independent directors.


Learn more about Colony NorthStar on Blue Vault's Sponsor Focus page.
Go Back
Gregory De Jong, CFP, Co-Founder of Paragon Advisors, LLC.
Blue Vault is just what advisors need to size up the different offerings in the nontraded REIT market. Just as importantly, it's what the industry needs to encourage best practices among REITs.