Commonwealth IBD Pivots to Planning
November 12, 2018 | David Armstrong | WealthManagement.com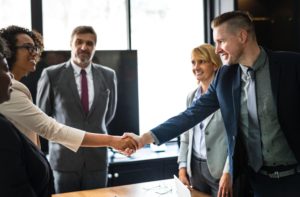 Advisors at independent broker/dealer Commonwealth Financial Network are further along in transitioning their books of business to a fee-based advisory platform than most other IBDs, with many deciding to give up their FINRA registrations altogether, according to advisors and executives gathered in Austin, Texas recently for the firm's annual conference.
Of the 1,800 advisors Commonwealth serves as a b/d, 75 advisors, representing $7 billion in assets under management, have dropped their FINRA licenses and made the transition to fee-only; another five to seven are set to make the switch in the first quarter of next year, executives said.
"That may not sound like a lot," Commonwealth CEO Wayne Bloom during his opening keynote. "But we are on the cusp of a wave of IBD brokers dropping their FINRA registrations."
Go Back
Loreen M. Gilbert, CIMA, AIF, CRC, CLTC – President, WealthWise Financial Services
Blue Vault
Our firm has been using Blue Vault from the first year it was available.
We have found it to be a valuable tool to verify what wholesalers tell us and to dig deep into how the reported investments are really performing.
We appreciate that Blue Vault has expanded its services from initially covering REIT's to now also including BDC's.
Our clients also appreciate that we conduct this additional due diligence on their behalf.