Corporate Capital Trust Tender Offer and Corporate Capital Trust II NAV Announcement
January 19, 2017 | by James Sprow | Blue Vault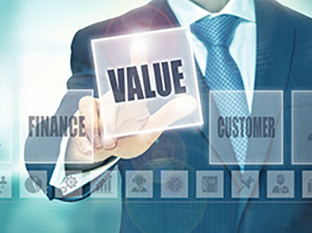 Corporate Capital Trust  is offering to purchase up to 7,612,326 shares of its common stock for cash at a purchase price of $9.00 per share.  The Company's estimated net asset value per Share ("NAV") can vary on a daily basis. The Company only reports NAV on a quarterly basis. As a result, the purchase price may be higher or lower than the current NAV at any given time during the offer.
Corporate Capital Trust closed to new investors as of October 25, 2016. Corporate Capital Trust is a non-traded business development company (BDC) that provides individuals an opportunity to invest in the debt of privately owned American companies. The NAV per share as of September 30, 2016 was $8.97. The Company declared a weekly dividend of $0.015483 per share to shareholders of record January 31, 2017, to be paid February 1, 2017. Along with four other weekly dividends declared in January, the annualized dividend yield based upon 52 weeks and an $8.97 share price would be 8.98%.
The offer is designed to provide limited liquidity to holders of the Company's shares, for which there is no current public market.  Under the Share Repurchase Program, the Company intends to conduct quarterly tender offers for approximately 2.5% per quarter of its weighted average number of outstanding shares for the trailing four quarters. The current offer will expire at 5:00 PM Central Time on February 17, 2017, unless extended by the board of directors. If the total number of shares tendered exceeds the number the Company seeks to purchase, the shares will be repurchased on a pro rata basis.
On January 17, 2017, Corporate Capital Trust II's board of trustees ("Board") determined the net asset value of the Company's shares as of December 31, 2016 to be $9.26 per share. The Board determined the value of the Company's assets in a manner consistent with the Company's valuation policy, as described in its Prospectus, as amended and supplemented. The Company's net asset value per share was calculated by dividing the value of total assets minus liabilities by the total number of common shares outstanding on December 31, 2016.
Go Back
Matthew C. Strife
Blue Vault Services
Blue Vault's services are without question great resources for the review of the nontraded products offered.