ExchangeRight Surpasses $5 Billion in Assets Under Management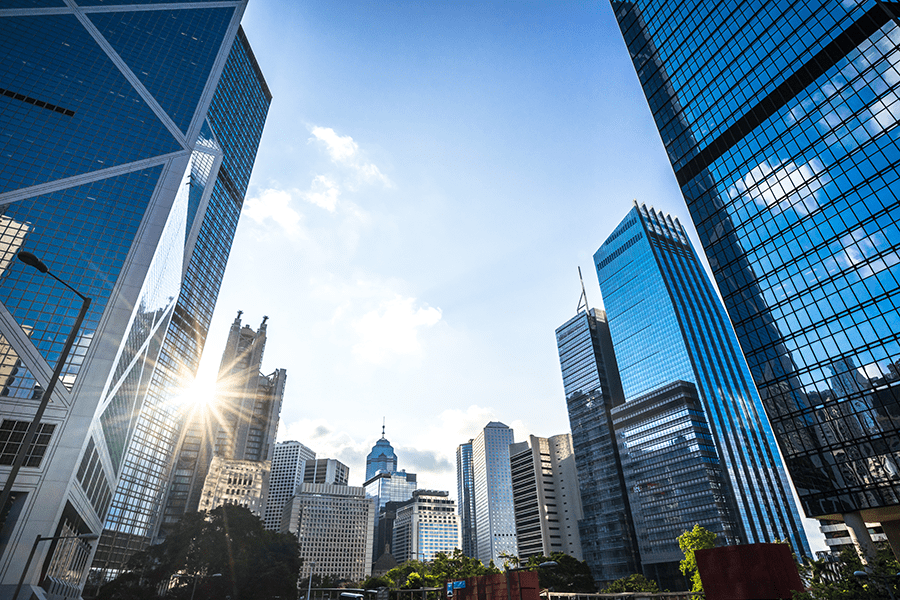 ExchangeRight Surpasses $5 Billion in Assets Under Management
July 13, 2022 | ExchangeRight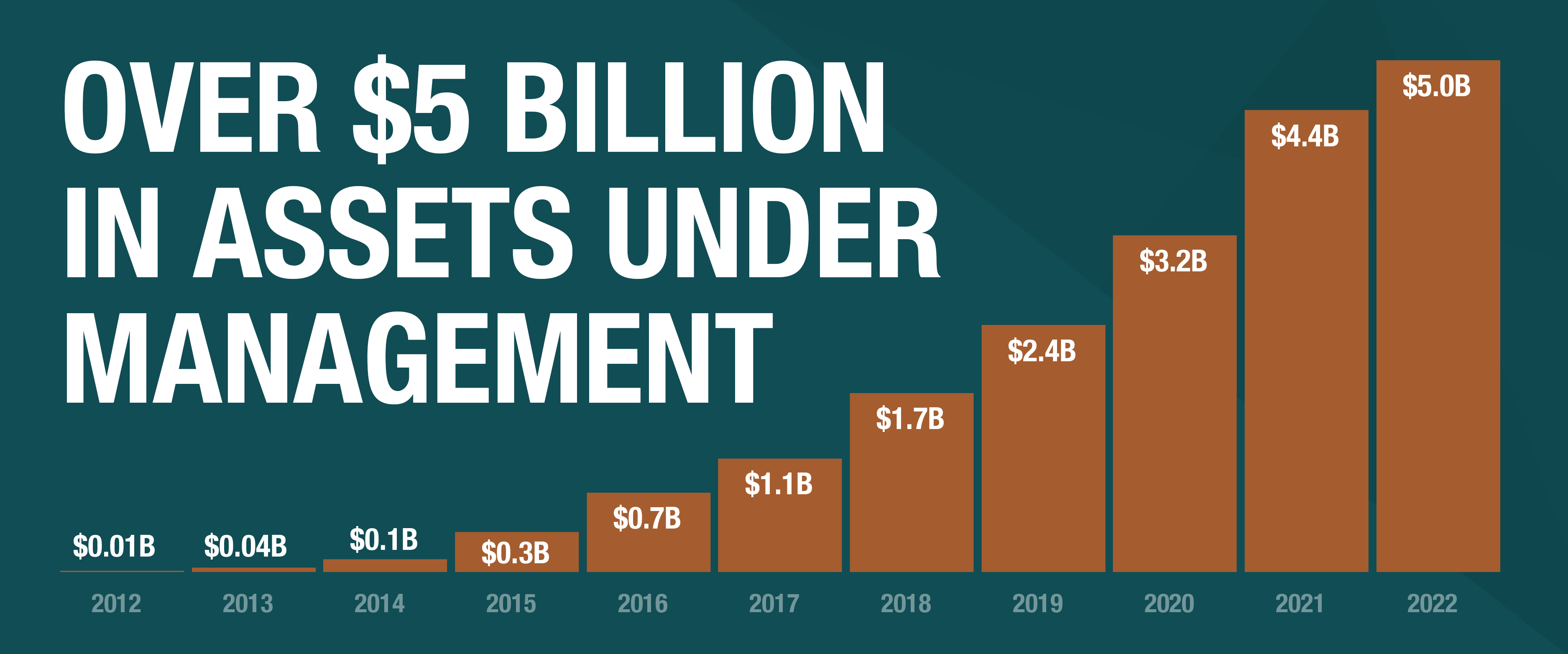 ExchangeRight, one of the nation's leaders in diversified real estate investment strategies, announced that the company and its affiliates have surpassed more than $5 billion in assets under management.
The company, founded by Joshua Ungerecht, David Fisher, and Warren Thomas in 2012, employs more than 160 people across the United States, with larger hubs in Idaho, Iowa, Illinois, Georgia, California, and Texas.
"The first word that comes to my mind when I think about reaching this point is 'grateful'," Ungerecht said. "I'm grateful for the people who put their trust in us to steward their wealth, for my partners' integrity and commitment to excellence, and for the incredible team we get to work with every day that makes all of this possible. While five billion was an important milestone for us to cross, it is far more important to us that we meet or exceed our investor cash flow projections, which ExchangeRight has done for every investor, with every offering, in every month since our inception over 10 years ago."
After starting with a two-property portfolio, ExchangeRight and its sister company, Telos Capital, has grown to manage more than 1,100 properties across 47 states, with more than 21 million square feet of commercial space under management. ExchangeRight specializes in net-leased properties, and targets properties with leases backed by large, national companies with primarily investment-grade credit ratings that operate essential businesses, including grocery stores, pharmacies, and others with strong, recession-resilient track records.
ExchangeRight's disciplined acquisition strategy is complemented by its proactive asset management principles, which together have led to the collection of 100 percent of all rent due across its entire net lease platform since the company's inception.
Investors in all of ExchangeRight's full-cycle net-leased DST offerings have been provided with the opportunity to cash out, complete a 1031 exchange, or execute a 721 exchange of their DST interests for operating partnership (OP) units in a REIT on a tax-deferred basis. Investors who elected to perform a 721 exchange have averaged the equivalent of a 9.25 percent annualized return on their initial capital investment given their ability to invest in the acquiring REIT at a discount to its NAV, which translated into returns that were more than 30.88 percent higher than projections. For those investors electing to receive cash or execute a 1031 exchange upon exit, ExchangeRight's full-cycle offerings have generated an average annualized return to investors of 7.69 percent on initial capital, which is 8.42 percent higher than projections.
"Following the Great Recession, we analyzed the real estate that had performed well even in the most difficult economic environments, and strategically based our net lease platform on those assets," Fisher said. "Our tenants operate businesses that continue to thrive through different economic climates because, regardless of anything else going on, people need groceries. They need medication and healthcare. They need basic necessities. These are businesses that have not only remained resilient, but have demonstrated meaningful growth, which has enabled them to continue to pay their rents and meet their lease obligations through recessions, and even through the government-imposed shut-downs related to the COVID crisis that negatively impacted so many other aspects of the economy."
Thomas explained that the motivation behind ExchangeRight's disciplined acquisition criteria, portfolio diversification, and long-term aggregation and liquidity strategy is a passion to empower people to be secure, free, and generous, even in the midst of upheaval and otherwise uncertain times.
"We started this business for one simple reason – clients came to us who had been deeply impacted by the Great Recession," he said. "These were people who counted on income from their investments as part of their long-term retirement strategy. We developed a rigorous due diligence process and strict acquisition criteria, and paired them with a robust diversification strategy. We have been able to protect investor capital, provide stable income, and position investors for long-term value through our aggregation and liquidity strategy. The market was not providing investors what they needed, so we created it with the launch of ExchangeRight."
"We are now stewarding over five billion dollars of real estate on behalf of investors, and the virtues of our strategy are on display. Our commitment is to put investors first, even in the face of pandemics, recessions, significant economic turmoil, and rapidly increasing costs. We believe that our success is ultimately derived from the success of the investors we serve, and that if we continue to operate in alignment with that truth, our growth will continue to take care of itself."
About ExchangeRight
ExchangeRight pursues its passion to empower people to be secure, free, and generous by providing REIT, fund, and 1031 DST portfolios that target secure capital, stable income, and strategic exits. The company strategically syndicates net-leased portfolios of assets backed primarily by investment-grade corporations that successfully operate in the necessity-based retail and healthcare industries, as well as diversified value-add portfolios of inline and outparcel retail properties shadow-anchored by strong-performing grocery tenants. Please visit www.exchangeright.com for more information.
Media Contact

Lindsey Thompson
Senior Media Relations Officer
lthompson@exchangeright.com
(626) 773-3448