Federal Reserve Officials Express Concern About CRE Valuations
February 16, 2017 | by James Sprow | Blue Vault
In the central bank's semiannual Monetary Policy Report to Congress, commercial property prices were identified as a "growing concern" amidst a climate in which other asset markets were described as having only moderate risks of financial instability.
The report stated: "Commercial real estate (CRE) valuations, which have been an area of growing concern over the past year, rose further, with property prices continuing to climb and capitalization rates decreasing to historically low levels." The report was prepared by Fed staff and delivered to Congress with Chair Janet Yellen's twice-yearly testimony to lawmakers.
Yellen appeared before the Senate Banking Committee on Tuesday and testified to House Financial Services Committee on Wednesday.
The Fed reports that commercial real estate loans by U.S. banks passed their pre-financial crisis levels in September 2015, and in January stood at a record $1.97 trillion. Small banks hold nearly two-thirds of that total, some $1.22 trillion. The rising "valuation pressures may leave some smaller banks vulnerable to a sizable CRE price decline."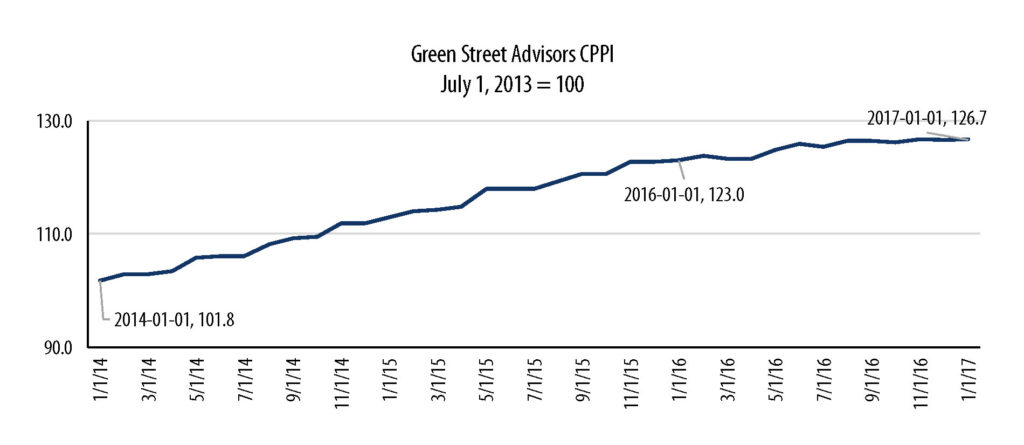 Green Street Advisors' Commercial Property Price Index (CPPI) shows that U.S. commercial property prices have more than doubled since their low in June, 2009, when they had fallen 39% from their pre-crisis high in August, 2007. The valuation rise appears to have moderated in 2016, with the increase slowing to three percent. Capitalization rates also have stabilized across many CRE sectors after reaching historically low levels. 
Go Back
Second Annual Blue Vault Broker Dealer Educational Summit 2016
2016 Broker Dealer Educational Summit 2016
Best Due Diligence meeting in the industry. No sales pitches, senior level decision makers, meaningful discussions and the Broker Dealer networking sessions were especially useful. Thanks to Blue Vault for raising the bar!