---
Franklin Square Upsizes Commitment to A.P. Plasman by $50 Million
Jun 28 2016 | by DI Wire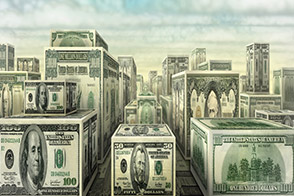 Franklin Square Capital Partners, a manager of business development companies, announced a $50 million upsizing of its senior secured unitranche loan to A.P. Plasman, Inc., a designer and manufacturer of exterior trim products for a variety of industries.
The loan will be used to support A.P. Plasman's acquisition of Plastal Industri, a supplier of exterior painted trim products for the automotive industry. A.P. Plasman is a portfolio company of Insight Equity, a New York-based middle market private equity investment firm.
Financing was provided by FS Investment Corporation (NYSE: FSIC), a BDC managed by an affiliate of Franklin Square and sub-advised by an affiliate of GSO Capital Partners LP. The upsized deal represents FSIC's sixth round of funding for A.P. Plasman.
Go Back
Ramón A. Rivera-Ramos
Blue Vault Nontraded REIT and Nontraded BDC Reviews
Blue Vault helps me to stay well informed on the financial status of both open and closed nontraded REITs and BDCs, so that I can help my clients better understand the product, before they make the decision to invest and after.