Grain Management Acquires Majority Stake in Toronto Data Center in Partnership with StratCap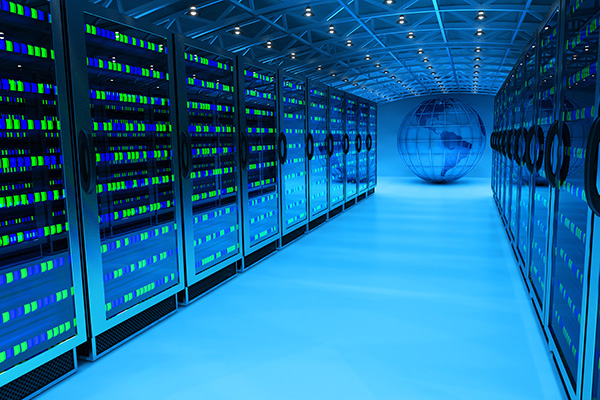 Grain Management Acquires Majority Stake in Toronto Data Center in Partnership with StratCap
June 15, 2023 | StratCap
Grain Management, LLC ("Grain"), investment firm and solutions provider to the global broadband industry, has announced the acquisition of 55 Hereford Street, Brampton, Ontario. The property is a state-of-the-art, 127,000 square foot, Tier III data center located in a premier market just outside of Toronto near Canada's largest carrier hotel and interconnection center. The acquisition is in partnership with StratCap, a global investment management platform focused on digital infrastructure.
The property currently offers 10 MVA of utility power, much of it generated through nuclear clean energy, with plans to increase the capacity to 27 MVA. The site has considerable lease up prospects to both hyperscalers and wholesale tenants due to the existing electrical and mechanical infrastructure, and additional land for building expansion.
Ted Manvitz, a managing director at Grain said, "55 Hereford is a unique, next generation property centrally situated within the second largest financial hub in North America and in Canada's business and financial capital. This, along with its proximity to other U.S. business hubs like Boston and Chicago, was a big draw for Grain, especially given the availability of power both onsite and in the surrounding area. With StratCap as our partner, we look forward to executing on our value creation strategy, bringing to bear our deep and broad expertise as a long-time investor in digital infrastructure and in the global broadband ecosystem."
Bryan Marsh, head of StratCap's Global Data Center Platform commented, "this is a mission critical facility that plays a vital role in the digital economy. We are excited to partner with Grain to acquire such a dynamic asset with in-place rental income, exceptional tenants, and a value-add growth opportunity." As part of the joint venture agreement, StratCap will co-invest with Grain, taking a minority stake in the asset while also managing the overall facility.
McCarthy Tétrault LLP and Gowling WLG were legal advisors for the property acquisition and Milbank and Troutman Pepper were legal advisors to the joint venture between Grain and StratCap. Terms of the transaction were not disclosed.
About Grain Management
Grain Management, LLC is a leading private investment firm that focuses on communications infrastructure and technology companies that connect the world to the information economy. Founded in 2007, the Firm invests exclusively in the global broadband industry, employing a rigorous, data-based process buoyed by deep sector expertise to identify investment opportunities in key areas of communications, including fiber networks, wireless spectrum, cell towers, infrastructure services and managed services. For more information visit www.graingp.com.
About StratCap
StratCap is a privately held, global alternative asset management platform committed to providing access to dynamic asset classes and highly experienced asset management professionals. The Company is focused on a wide range of digital economy assets with an emphasis on digital infrastructure, sustainability, and technology-centric sectors. For more information visit www.stratcap.com.
Media Contact
Grain Management Public Relations
PR@graingp.com
SOURCE GRAIN MANAGEMENT, LLC