Griffin Capital Essential Asset REIT II Purchases Office Complex in Denver
February 9, 2017 | James Sprow | Blue Vault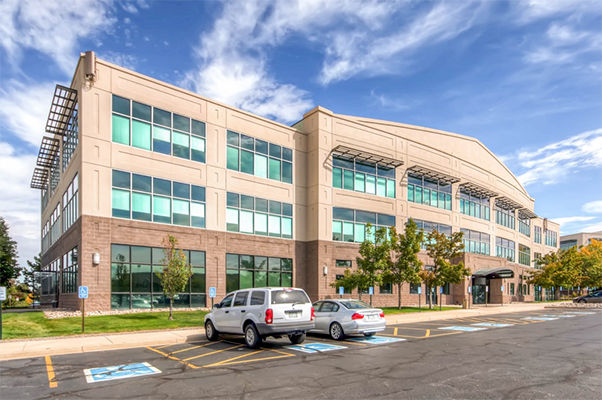 Griffin Capital Corporation announced February 8, on behalf of Griffin Capital Essential Asset REIT II, Inc., the first acquisition by the REIT in the Greater Denver metropolitan area. The REIT has acquired a Class A office complex with three-stories encompassing 70,273 square-feet in total that is fully leased to Allstate Insurance Company for approximately 10 more years.
Commenting on the acquisition, Michael Escalante, Griffin Capital's Chief Investment Officer and President of the REIT, said, "The Denver metropolitan area has been of increasing interest to leading real estate investors and operators across the country over the past several years in particular. We're excited for the REIT to enter this rapidly growing market for the first time through the acquisition of an institutional-grade asset with the key features necessary to generate value for our investors. The property's location and its status as a fully leased facility under a long-term agreement with a nationally-recognized, Fortune 500 tenant speak for themselves. We're very pleased that this transaction enables the REIT to further diversify its holdings from both a geographic and credit concentration perspective. Equally important, this acquisition has been accomplished at an attractive risk-adjusted return given the credit quality, annual rental rate escalations, and duration."
The REIT purchased the Property from Farmers New World Life Insurance Company, which was represented by CBRE.
About Griffin Capital Essential Asset REIT II
Griffin Capital Essential Asset REIT II, Inc. is a publicly registered non-traded REIT focused on acquiring a portfolio consisting primarily of single tenant business essential properties throughout the United States, diversified by corporate credit, physical geography, product type and lease duration. As of January 31, 2017, Griffin Capital Essential Asset REIT II, Inc. has acquired 34 office and industrial buildings totaling approximately 7.2 million rentable square feet and asset value of approximately $1.1 billion.

Click here to learn more about Griffin Capital Corporation.
Go Back
Austin Gross
Blue Vault Broker Dealer Educational Summit
Blue Vault has been an important partner to Geneos in providing us and our advisors pertinent information about non-traded products and the industry as a whole. The annual BD Summit is a valuable due diligence experience for any broker dealer."